X-Terra 705 is a professional metal detector of the highest level and it has been popular since 2006!
Its performance potential and equipment impress with their huge searching features. The device's commercial software is so accurately and throughly set, that even the beginner who has just taken this metal detector into his hands will find quite a number of coins right in his very first day of treasure hunting!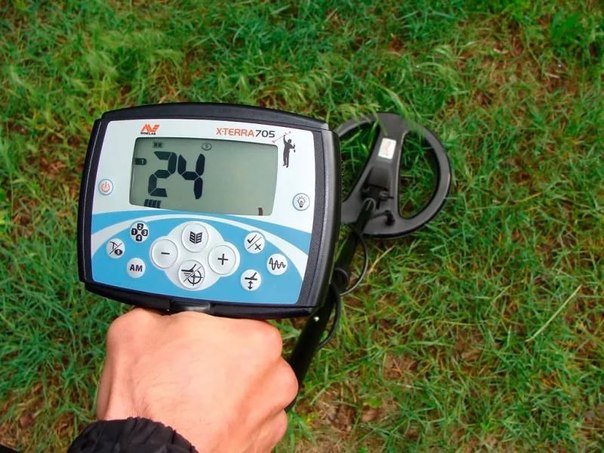 The strongest advantage of this device is that X-Terra 705 can work quietly under fully amplified sensitivity! In other words, this noiseless metal detector responses only to a specific metal under the coil and nothing else!
Due to its unique technology of digital data transfer (VFLEX) X-Terra always works without any disturbances in such tough conditions, where all other devices just "peep" all the time!
The device's construction is exactly the same as that of its previous models of this product line (305 and 505). The menu structure almost hasn't been changed as well – everything is clear and simple.
However, X-TERRA 705 has some settings and modes that previous models don't have and it makes this metal detector a really multi-task one. In this case we actually have two devices in one.
By simply pressing a button you can switch from treasure hunting mode to GEO mode aimed to search for the tiniest gold nuggets. When the device is in GEO mode it can find small relics and jewelry as well.

This metal detector is a multi-purpose one – it can operate with coils of both «Mono» and «DD» type at different frequencies: 3 kHz (for large targets hunting at maximal depth), 7.5 kHz (universal one) and 18,75 kHz (for small targets hunting).
All the devices in this product line choose automatically the operation frequency depending on the coil that is connected. Which means that to work at 3 kHz frequency you need a coil for it and for 7.5 kHz correspondingly and so on.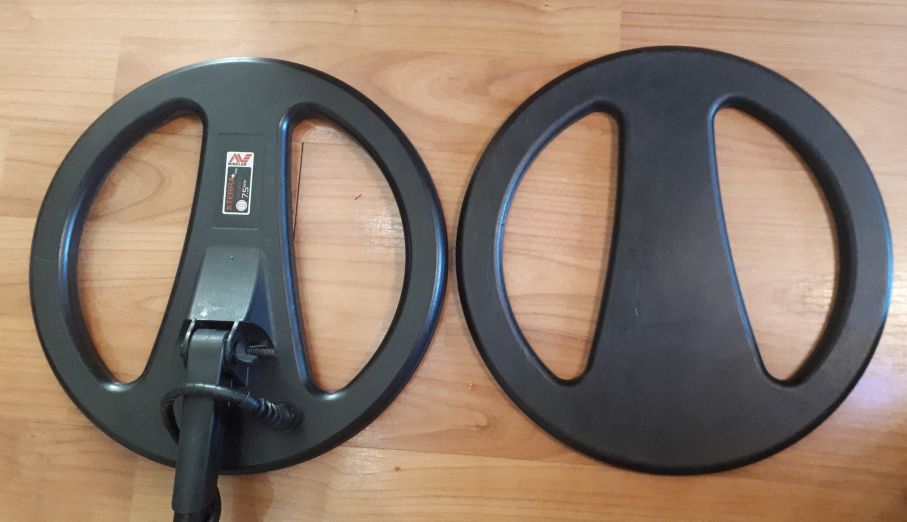 This model has the widest discrimination scale among all the devices of this product line. It has 28 segments, each of which covers 2 VDI numbers — values from −4 to +48.
Each parameter of the device has more continuously adjustable tuning than that of X-TERRA 305/505, which allows more accurate adjustments according to specific search conditions.
The device discrimination scale now consists of 28 segments, providing that you already have some experience this feature ensures that you dig out only valuable targets.
Summary
It can be said that Terra 705 is an excellent device for all. It is relatively inexpensive and a time proved one («X-Terra» product line has been manufactured since 2006). Without a doubt you should buy this device if you don't want to think twice whether to dig or not where your device indicates the target. X-Terra has very stable rates of target identification. Another its strong advantage is that the metal detector is quiet and it won't annoy you with any false alarms.
Pros
Convenient in use
backlight
Sufficient depth
High discrimination level
User-friendly menu
Low energy consumption
Cons
High price
No waterproof coil in the device set