X-Terra 305 is a modern microprocessor metal detector designed using VLF technology. It has two operating frequencies 7,5 kHz and 18,75 kHz.
The device has a wide range of user settings: highly accurate ground balancing, noise cancel feature, sensitivity adjustment, audio and graphical target identification and different discrimination modes.
The device has been on the market since 2009.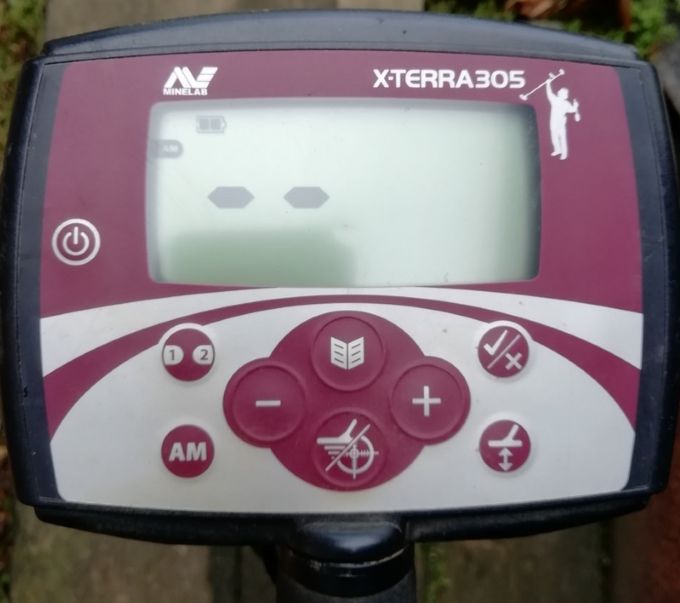 No wonder X-TERRA 305 is highly demanded among treasure hunters. Its advantage is its affordable price as well as perfect searching characteristics and user-friendliness.
The device is self-explanatory and easy to master which is a benefit for the beginners. At the same time it has quite a lot of functions.
This metal detector has a fully-featured menu that helps you to adjust some settings: ground balance, noise cancel feature, sensitivity adjustment, audio signal volume and difference in tone giving.
It has a Pinpoint function as well – it is a static mode to perform precise target location.
X-TERRA 305 has two operation frequencies which makes the device a multi-purpose one. Having its standard features this metal detector is perfect for coins and relics hunting, at that you can purchase more coils for some specific search conditions.
If you change the coil for a high frequency one, you'll get a great device for beach hunting.
Therefore, this ability to change the operation frequency not by some small values, but transforming the device into a full-scale high frequency metal detector is quite a useful one, since searching conditions may appear to be very different.
At that you achieve this result by simple coil replacement. There is a wide range of coils compatible with X-TERRA 305 metal detector.

The main feature that differs Minelab X-Terra 305 from other models of the family, namely from, X-Terra 505 and X-Terra 705 — is the absence of the third under frequency (3 kHz).
Others have limited ranges of adjustments and discrimination. For example, there is sensitivity adjustment within 1-10 values (X-Terra 505: 1-20, X-Terra 705: 1-30), ground balancing feature within 0-20 (X-Terra 505: 0-50, X-Terra 705: 0-90), 12 segments VDI (X-Terra 505: 18, X-Terra 705: 28).
As for X-Terra 305 – in its standard set it is sold with 9 mono coil. Though its later models: X-Terra 505 and X-Terra 705 have 10,5 DD coil in a set.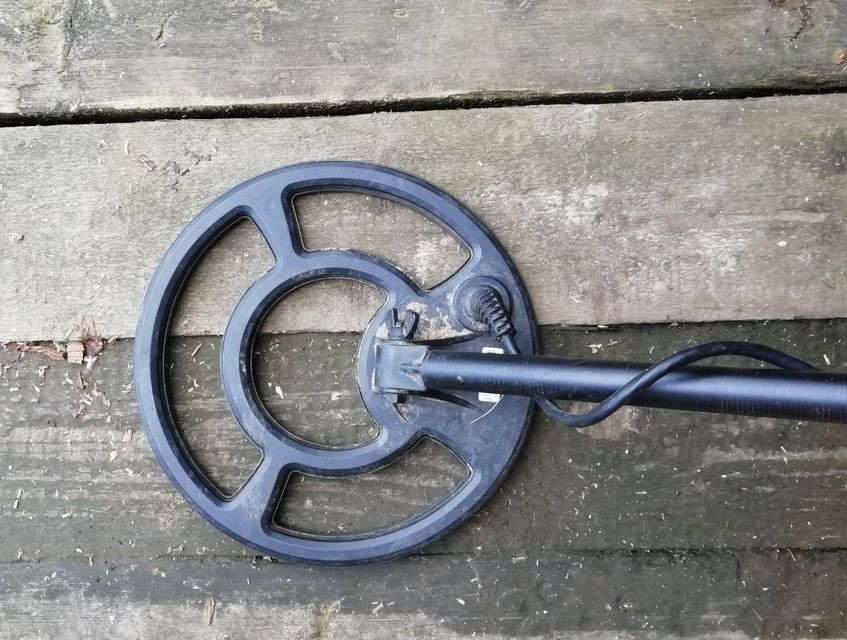 Summary
Minelab X-Terra 305 metal detector without any doubt can be recommended to a mainstream audience. It has all required features, low energy consumption, light weight and dirt-guard system.
The device is good both for the beginners and experienced treasure hunters, since it has all the user may need: high quality, perfect sensitivity and discriminator as well as usability.
Minelab X-Terra will become your best metal detector from the very first time you use it. After learning the signals it makes, you'll easily and with high accuracy see between metal rubbish and coin targets. We should also mention the device low power consumption.
Some metal detector batteries charge is enough just for several rides, but Minelab X-Terra 305 has very long-lasting battery life – you can perform 5 or 6 treasure huntings with the same set of batteries!

Pros
Two target identification systems (audio and graphics)
Two operating frequencies
Manual ground balancing feature
Noise cancel feature
PinPoint mode
Long-lasting off-line working
Cons
The discrimination scale has just 12 segments (value range is from -4 to +44)
There is a mono coil in the device standard set, though DD coil would be much preferable
To use high frequency searching mode (18.75 kHz) you'll have to buy an additional coil aimed to work at this frequency
No backlight