This is a review of underwater metal detector Fisher CZ-21. The article has information about the device operation frequency, the search coil type, if the headphones are included into the device set, how long the metal detector operates using one battery set, its possible submerging depth, etc.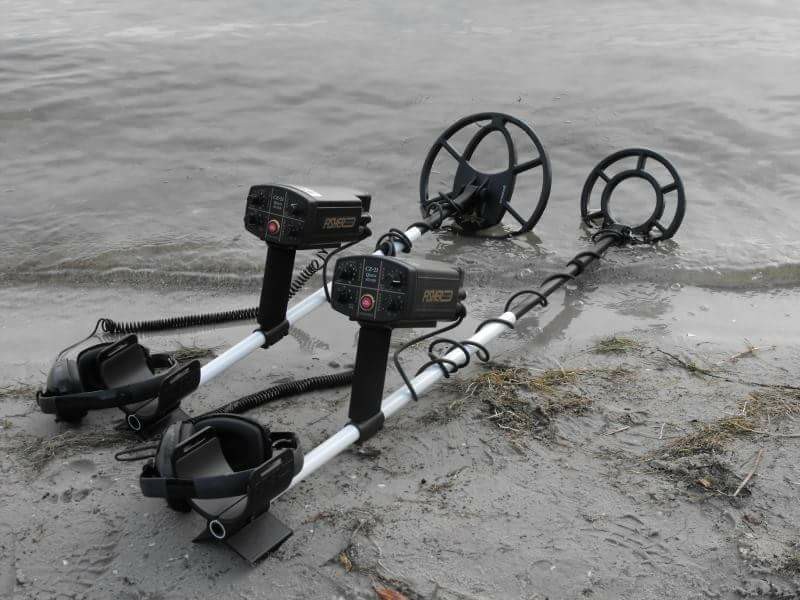 What the device was designed for?
Fisher CZ-21 metal detector is an underwater metal detector with two operating frequencies. This is a device of professional level that can be submerged ten and more feet deep.
Due to using a special approach for signals processing the device performs well in brackish and sea water. The low frequency 5 kHz is good for detecting all types of objects and the high one – 15 kHz increases the device sensitivity to non-ferrous objects, especially small sized ones.
Fisher CZ-21 can also be used for ground search such as beach hunting.
| | |
| --- | --- |
| Model | Fisher CZ-21 |
| Weight | 8" Coil 5 lb, 10.5" Coil 6 lb, 5" Coil 5.4 lb |
| Length (Adjustable) | 30"- 50" |
| Batteries | 9 Volt (4) |
| Headphones | Included |
| Warranty | 2 years |
| Operating Principle | VLF |
| Standard Searchcoil | 10.5'' Concentric |
| Operating Frequencies (kHz) | Dual, VLF Search 5 KHz and 15 KHz |
| Water resistance | Yes |
| Submersion Depth | up to 250 feet |
| Discrimination | Yes |
| Ground Balance | Yes |
| Audio Threshold | No |
| Electronic Pinpointing | Yes |
| VDI (0 to 99 scale) | No |
| Build-in flashlight | No |
Last update on 2023-09-30 / Affiliate links / Images from Amazon Product Advertising API
Review
The shaft
T-shaped shaft has two sections and it was specially designed to decrease the metal detector weight. The upper shaft section is made from aluminum, the bottom one is from impact-resistant carbon.
The shaft sections are connected with each other by means of just one spring button. Such a construction allows a diver to change quickly the metal detector shape under water.
The shaft can be adjusted to the user's individual parameters by means of numerous adjustment holes in the upper shaft section. An armrest has a liner made of porous plastic, which is rather convenient and perfectly fixates the forearm.
The device has a large handler with a special nonslip coat that provides extra comfort when using the metal detector.
To make the treasure hunting process more convenient, you can attach the device control unit to your belt. When submerging the metal detector, the control unit is installed on the upper shaft section and during beach hunting you can hang it on your belt and this way decrease the total weight of the device.
The metal detector size is 30-650 inches (the adjustable length). The assembled device weighs about 5 pounds (2,8 kg) depending on the search coil type.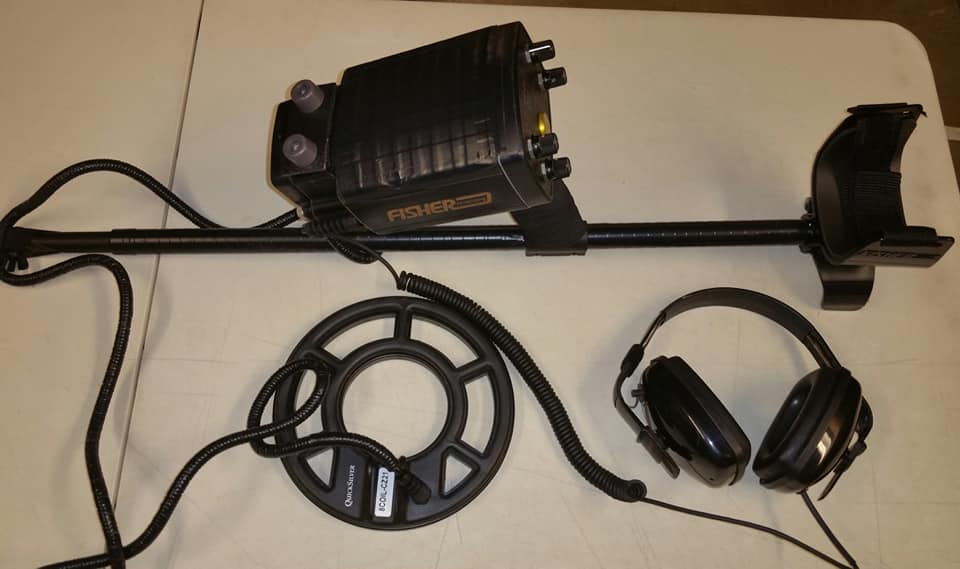 The coil
Standard Fisher CZ-21 package set has Fisher 10.5'' Concentric search coil. It is made from durable plastic and designed to work at sufficient depth. The coil has a non-detachable cable, since only this search coil will do for deep submerging. The same is about the headphones.
Pay attention that protective case for the coil is not included into the metal detector package set. Therefore, if you need one, you should order it additionally.
There are many search coils of various sizes and parameters that you can use for this metal detector.
Fisher CZ-21 was designed to use VLF technology that allows the device to have two operating frequencies simultaneously – 5 kHz and 15 kHz.
Operating frequency 5 kHz is aimed at deep search and exploration of various prospective areas. When using this frequency, you won't miss any large sized targets. For gold nuggets prospecting you can switch CZ-21 to use 15 kHz operating frequency. You won't miss even the tiniest gold nuggets, closely woven chains and rings.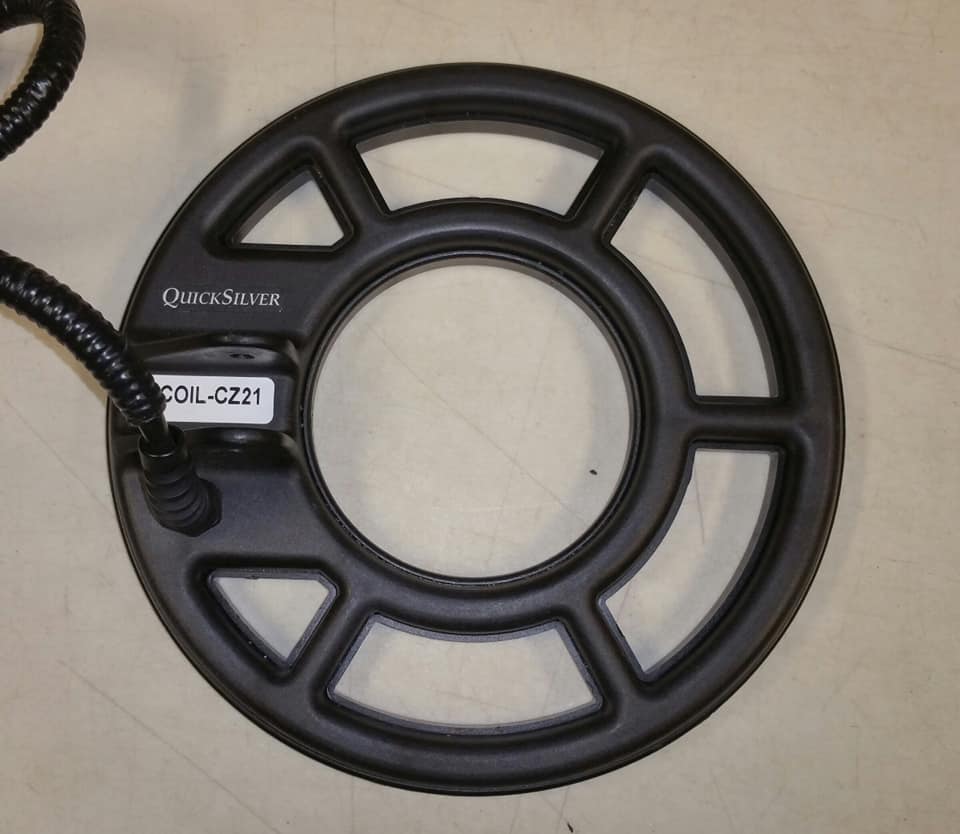 Headphones
Underwater wired headphones are included into the metal detector package set.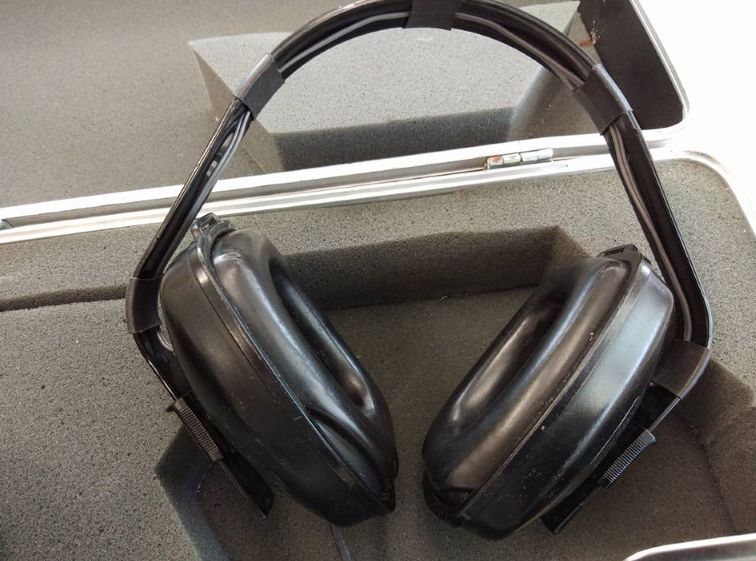 The battery
The device uses four 9 V batteries as a power supply (they provide up to 35 hours of continuous device operation). As a rule, one batteries set is enough for 4-5 treasure hunting trips.
The batteries are installed into a special waterproof battery holder. Keep in mind, that you'll need a screwdriver to open it. So, if you find yourself in a situation when you need to replace a battery and there is no screwdriver or coin around, this is when your treasure hunting ends.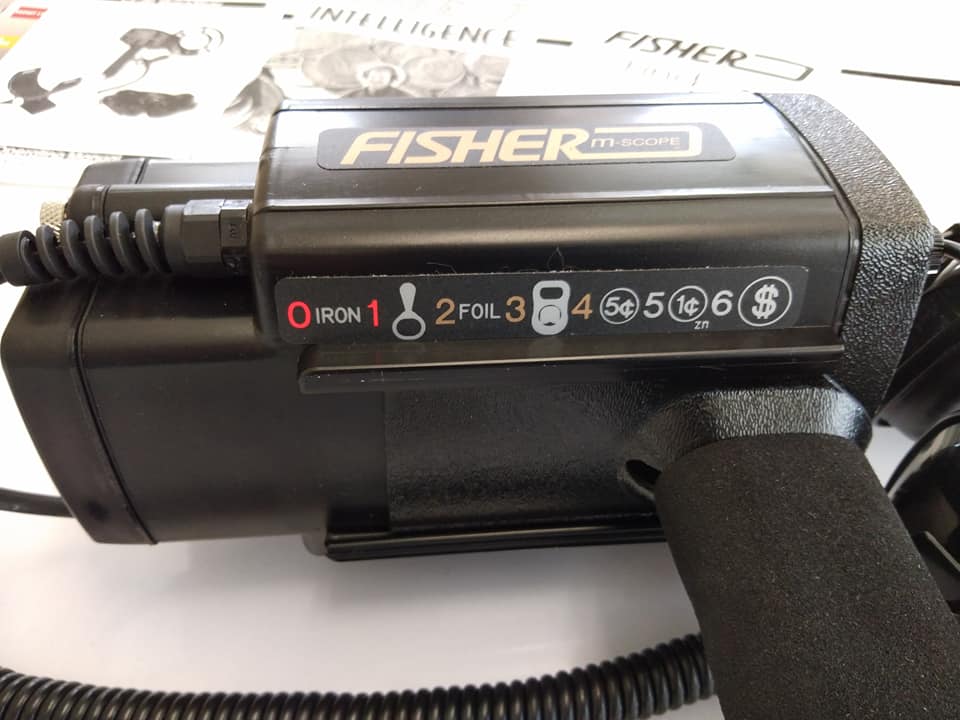 Waterproofness
The metal detector is aimed at underwater treasure hunting, including deep search when the device is submerged up to 250 feet (76 meters) deep.
Last update on 2023-09-30 / Affiliate links / Images from Amazon Product Advertising API
The control unit
Like most of underwater metal detectors Fisher CZ-21 has minimum settings and a control unit without a display.
There are four potentiometers and one button on the control unit. The potentiometers are used to adjust: the device sensitivity, volume (it also turns the device on), ground balance and discrimination.
Metal detector sensitivity is adjusted by means of SENS switch. The higher is the sensitivity level, the deeper the device can 'see'. The sensitivity value varies from 1 to 10. The same potentiometer is used to check the batteries charge level.
Potentiometer GROUND is responsible for ground balance adjustment. You can use pinpoint or 'all metal' mode to perform ground balance setting.
Pinpoint buttons switches the metal detector to 'all metal' mode, using which you can define the target precise location. The more intense is the sound, the closer you are to the target.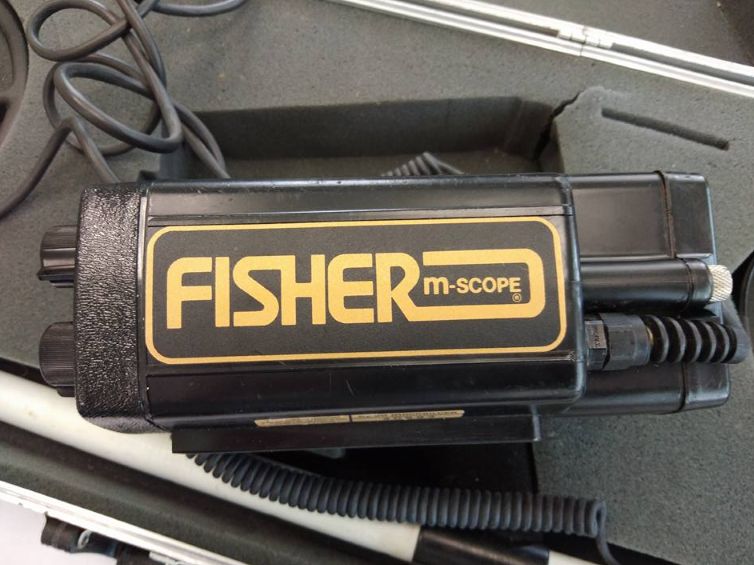 Search modes
Fisher CZ 21 has three search modes: dynamic mode with discrimination (without the threshold tone), dynamic mode 'all metal' with the threshold and static one called Pinpoint.
As for the additional functions, which broaden the device performance we can name its adjustable sensitivity level, ground balance function, threshold tone, pinpoint mode.
The threshold tone can be used only in 'all metal' mode. To activate it you should switch DISC potentiometer to AUTOTUNE position.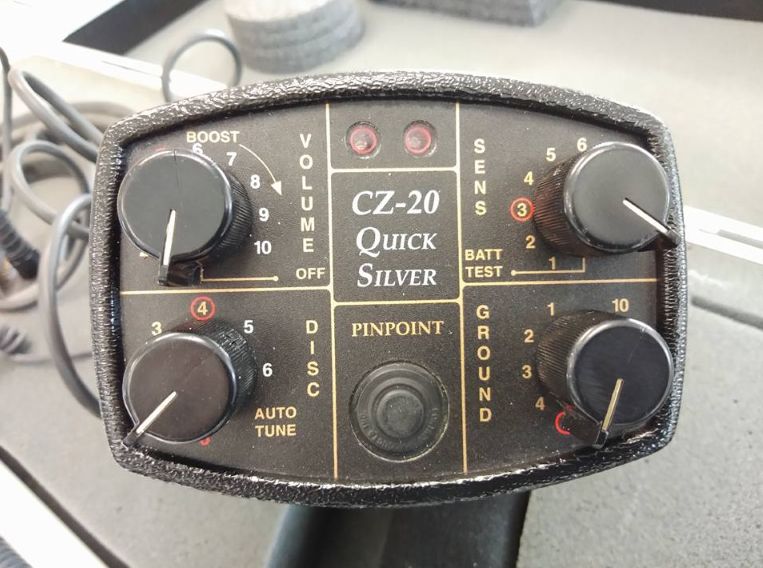 Tones
The metal detector uses three tone sound identification: low tone corresponds to ferrous targets; middle and high tones indicate non-ferrous targets. Since Fisher CZ-21 has no visual identification, the device designers focused their efforts to improve the quality of sound identification.
The volume scale is divided into two sections: from 1 to 5 scale unit the volume of the signal received from any target will increase, while from 6 to 10 – volume of the signals received from large targets will remain the same and it will grow for small and deep targets.
Ground balance
Fisher CZ-21 ground balance function is adjusted manually and it has a tuning range from 1 to 10.
Due to the adjustable ground balance value you can go treasure hunting in highly mineralized ground without sufficient detection depth decrease, while the patented technology Fourier Domain ensures efficient device performance in brackish sea water.
Discrimination
DISC potentiometer is responsible for discrimination function adjustment. You should tune the discrimination level in silent mode by turning the potentiometer from 0 to 6. To switch the metal detector to 'all metal' mode with the threshold tone use AUTOTUNE.
If switch discrimination off and use only AUTOTUNE, the detection depth increases, but only for smaller targets. Though, I haven't noticed any detection depth growth for other targets (standard coins, golden rings) in this case.
Fisher CZ 21 has sequential discrimination function, so you should exclude unwanted targets from the search cover sequentially as well. First, deactivate segment for ferrous targets, then small non-ferrous targets. This is why the most efficient metal detector performance is achieved at the lowest discrimination level.
Conclusions
CZ 21 is one of the metal detectors, which you buy and go treasure hunting right away. The device is very user friendly and easy to use. In general, it is quite good: it provides sufficient detection depth, clear sound signals, high quality construction.
The device demonstrates excellent performance in brackish water – it almost has no phantom signals. In addition, unlike other metal detectors, it ignores hot stones and black sand.
The main rival of this metal detector on the market is Minelab Excalibur II, because it is less heavy, and it provides better quality of sound indication.