Quest Scuba Tector review: this is a 95 kHz frequency pulse pinpointer. Unlike complex underwater metal detectors, this device is easy to use, and its price is rather attractive. Further in the article, you'll find out how long Quest Scuba Tector is, how deep you can submerge it, what are its advantages and disadvantages.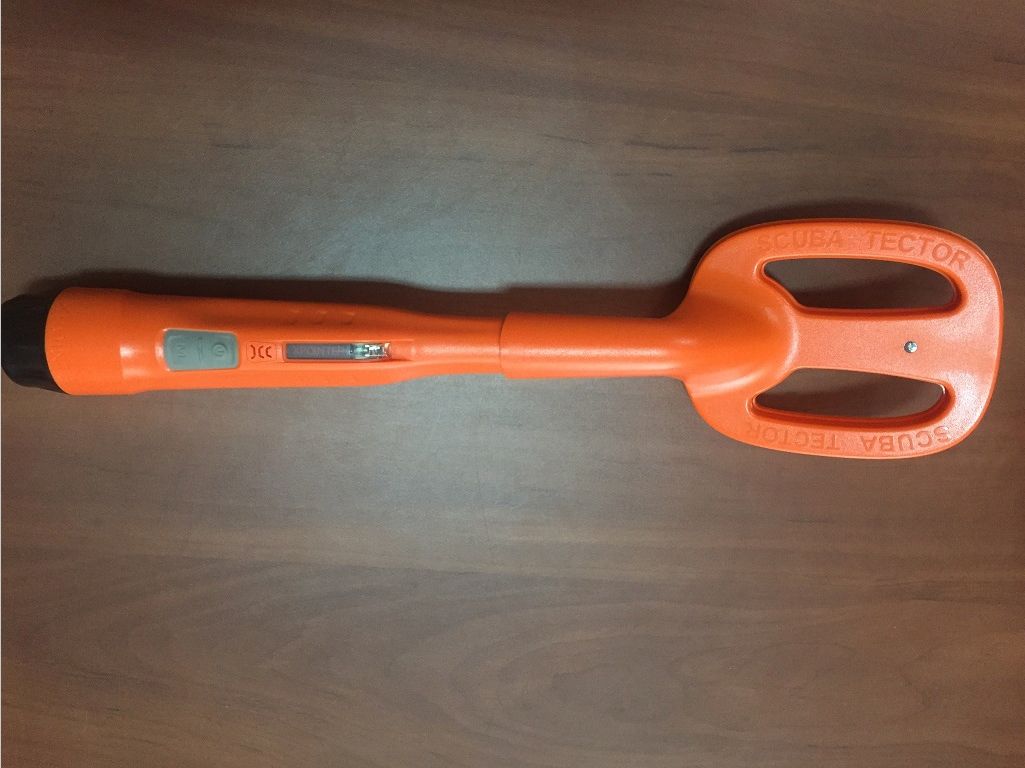 What the pinpointer was designed for
Pinpointers can be just water-protected (not to get damaged in the rain), but underwater treasure hunting is a separate matter. Looking for coins in the fields is one thing, and underwater metal detecting in limited time and visibility is completely another. Quest Scuba Tector is a device specially designed for underwater treasure hunting.
Last update on 2023-09-30 / Affiliate links / Images from Amazon Product Advertising API
| | |
| --- | --- |
| Model | Scuba Tector |
| Operating Principle | Pulse Induction |
| Operating Frequency | 95 kHz |
| Waterproof | Up to 60m (200ft.) |
| Detection Modes | LED/Buzzer/Vibration Alert System |
| Sensitivity | 4 levels adjustable |
| Length | 42 cm (16.5 x 2.4 x 3.9 inches) |
| Weight | 400 g (11.6 ounces) |
| Battery | 500 mAh li-polymer accumulator |
| Charging Time | ≈2 hours |
| Warranty | 2 years |
Experience of using
Before buying Scuba Tector, I'd analyzed many pinpointer models that allow submerging at least 30 meters deep. For me, it was important that the device was cheap and was a pulse one. I've planned to use it not only in fresh water but also in salt one. I planned to search for small-sized jewelry, which can be quite often found in the nearshore zone of many beaches.
I didn't expect this pinpointer to be something extraordinary. I just needed a mini detector (a pocket one) that I could easily take into a vacation with me. Right from the first dive, Scuba Tector has shown the best of it.
I didn't dive deep with it, I decided to start with a simpler option: I went snorkeling. I swam near the beach, dived about 3-4 meters deep. The result after the first three days of treasure hunting was more than satisfying. I found five silver, white and yellow gold rings of different sizes. Initially, I planned to increase the depth of submerging to study the device. But I spent more time than I expected metal detecting at 3-5 meters depth since it was really rich with finds.
I have positive impressions after using this pinpointer, even though some users report its poor quality. The device is small and lightweight. It has turned out to be convenient to use and allowed me to combine my rest with metal detecting. I've managed not only to sunbathe and relax but to find some jewelry as well. My vacation was more than successful, both emotionally and financially.
However, the device has a disadvantage. This is a pulse device with the expected results. Namely, its discrimination function is very poor. A corroded fish hook will sound the same as gold. And believe me, an experienced underwater treasure-hunter, you'll find more corroded fish hooks than golden rings on the beach.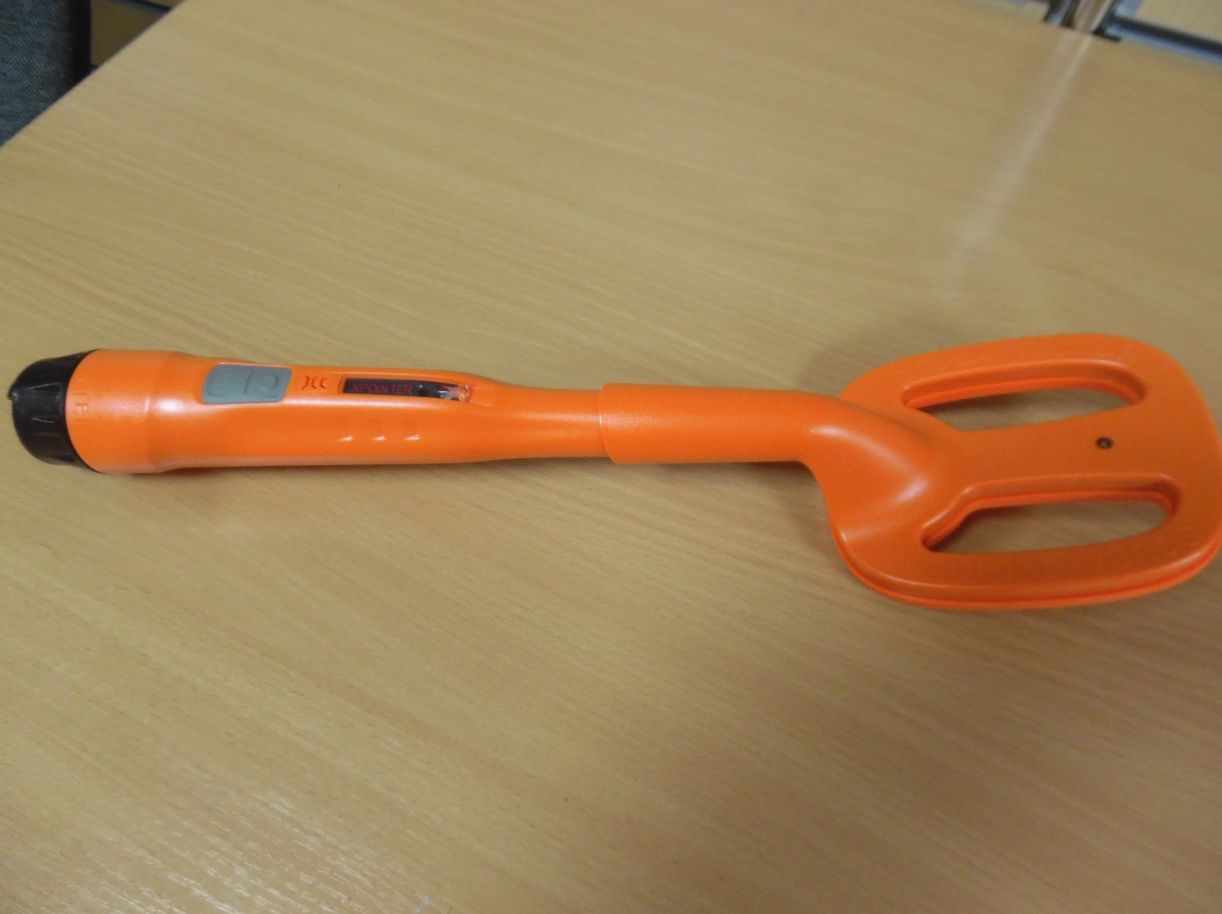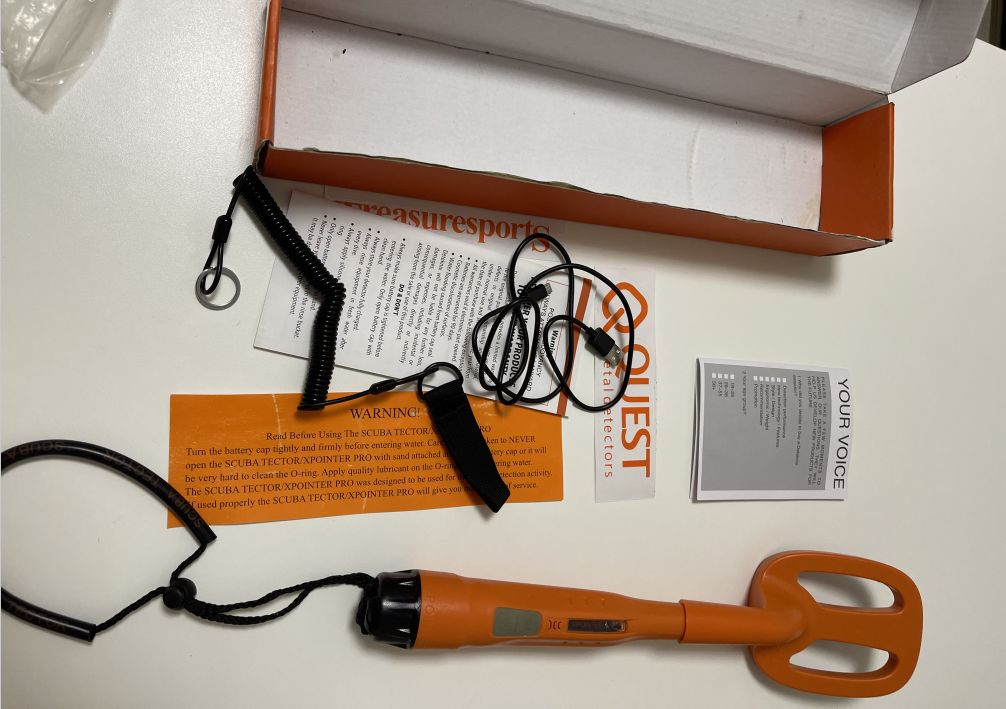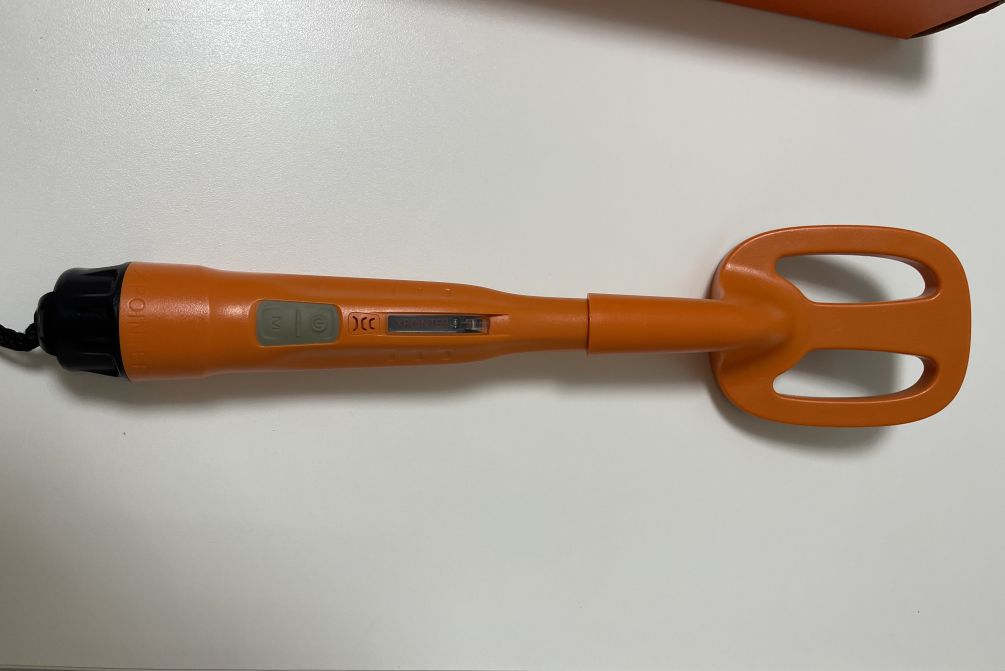 Review
The pinpointer is supplied in a carton box. Inside it, you'll find:
Scuba Tector
Charging cable
Stainless string spring lanyard
Wrist dive band
2 Spare O Rings
User manual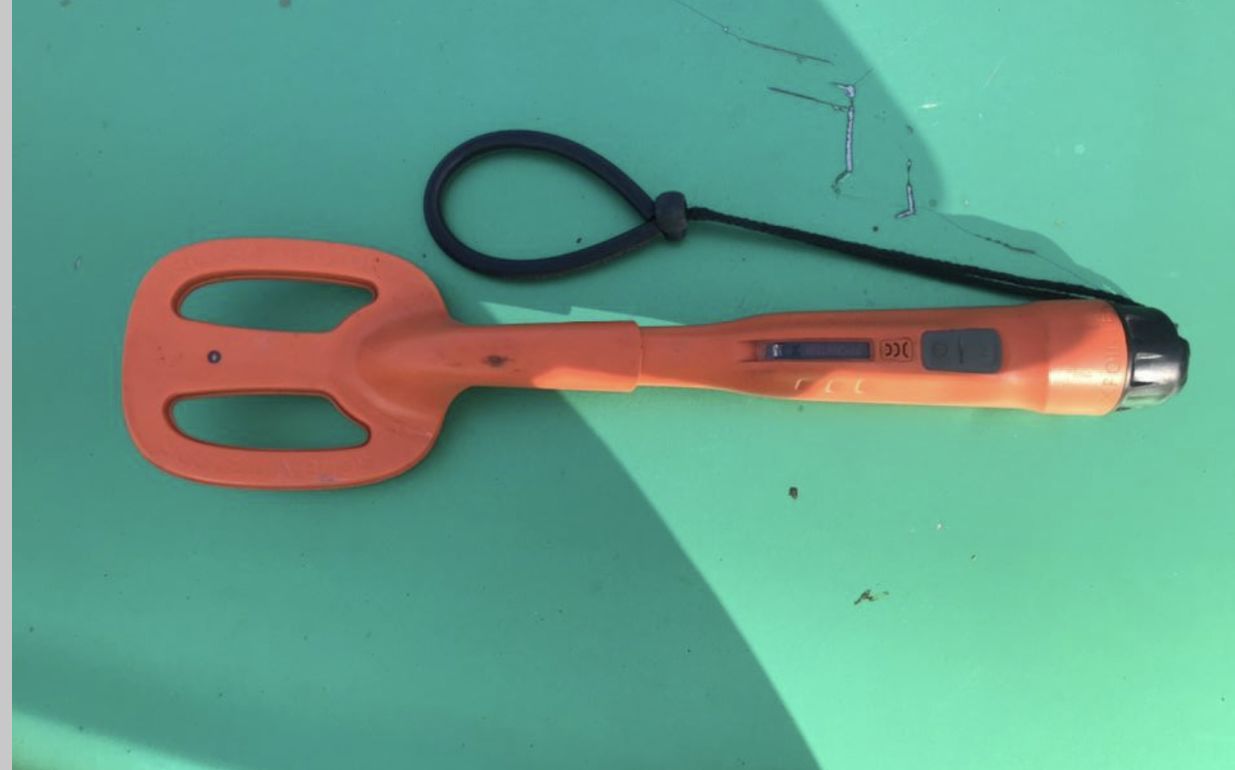 Scuba Tector Design
Once you take it from the box, it looks really impressive with its bright orange design. It will be quite challenging to lose it in the dark depth of rives or lakes or on their muddy or sandy bottoms.
The metal detector is designed as a monoblock unit. Only the battery unit cover and a lanyard can be removed. The device has positive buoyancy.
A loop on the device end is designed for attaching a lanyard or a wrist dive band. The device length is 42 cm (16,54 inches), it weighs 380 g, it is 4 cm (1.5 in) thick maximum. Also, at the device end, there is a black cap, a crimp cap. When opening the latter, you'll see the port for the internal battery.
Last update on 2023-09-30 / Affiliate links / Images from Amazon Product Advertising API
Accumulator
The device has a 500 mAh li-polymer accumulator. It is almost similar to a battery of 3.7 V. The device package includes a charging cable. The metal detector retains the charge for 14 hours.
Under the crimp cap, there is an o-ring that prevents water ingress inside the device, and thus you can submerge it up to 60 meters deep. It is recommended to grease this ring with silicon grease after each charging to maintain its operating efficiency.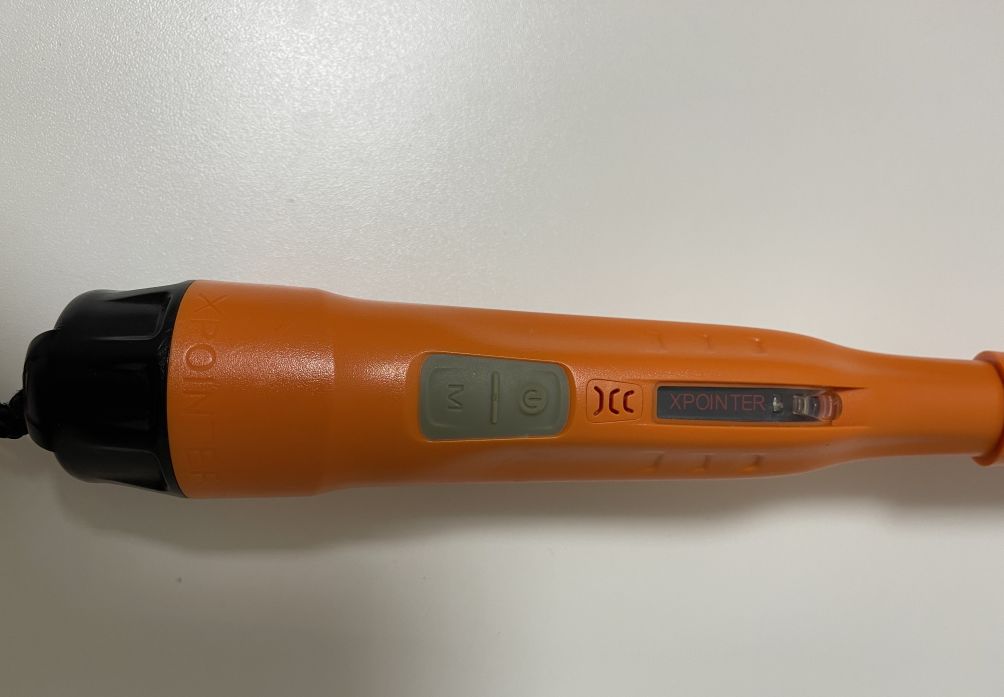 Coil
On the front side, Scuba Tector has a mono coil with rounded corners 12×10 cm that functions using the PI principle. You can use it on salty sand and in brackish water, on black sand, and in environments that are challenging for other devices' performance.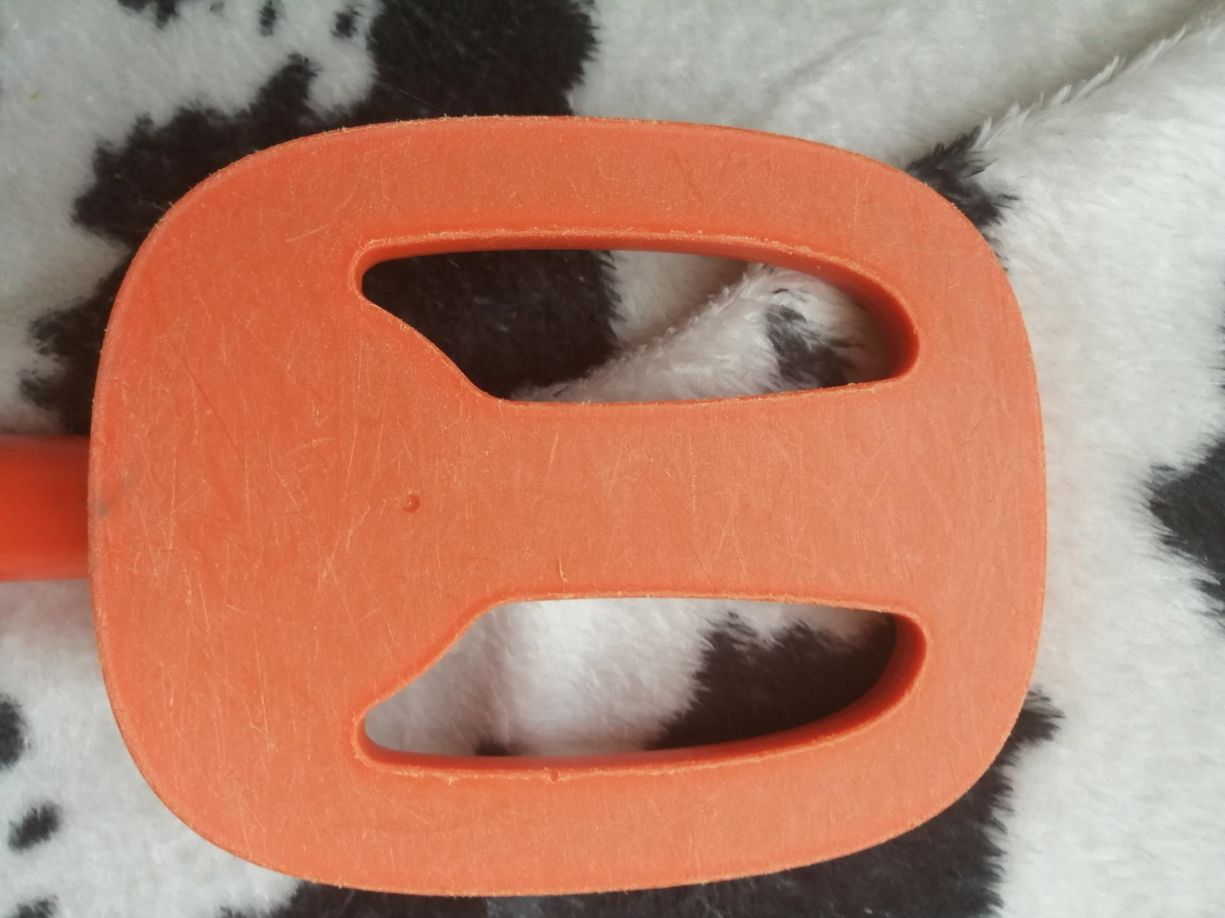 Waterproofness
The manufacturer guarantees that the device can be submerged up to 60 meters, or about 200′ in fresh or brackish water.
Control unit
As for the central part of the metal detector, which you use to hold it, has three buttons: on/off button and mode button. The latter is an extended button, and it has symbols on it. You can grope for them and successfully use the metal detector in poor visibility conditions. The off button has a standard circle sign on it, and the mode button has the letter M (Mode) on it.
Search modes
You can adjust only the device sensitivity. It has a RETUNE mode when the device reloads. You can control it by means of two buttons: P — Power and M — Mode. You can select between shallow-water and deep search.
Pros
Lightweight, portable, and easy-to-use device.
It has vibro-, light- and sound signalization.
One charge of the accumulator is enough for 2 days, working about 4-5 hours a day
Cons
A small square of the search coil.
There is no option to discriminate signals from ferrous metals; thus, you collect lots of trash
Poor sensitivity to gold.
Detection depth is worse than that of professional devices.
Conclusions
The first advantage of the device is its portability. A diver has many things to carry and hold in his hands dealing with water resistance. In this case, the metal detector's small size is useful not only in water but also on the ground. The pinpointer won't need much space in your luggage, and you can take it with you on a train or a plane.
The second advantage of the device is its price. If you aren't an experienced treasure hunter who has made metal detecting his job, I don't see the point in getting a pinpointer for professionals. If your goal is to have some fun and get excitement from your new hobby, Scuba Tector will definitely do for you. If you aim to get significant results, you should pay attention to Scuba Tector Pro or Nokta PulseDive.