A Turkish metal detector manufacturer has designed a novelty – a sectional shovel made of stainless steel. The shovel consists of two parts. It can be quickly both assembled and disassembled. Besides, it has an arrow-headed and tooth-shaped blade and a T-handle. There is a laser print ruler on the blade.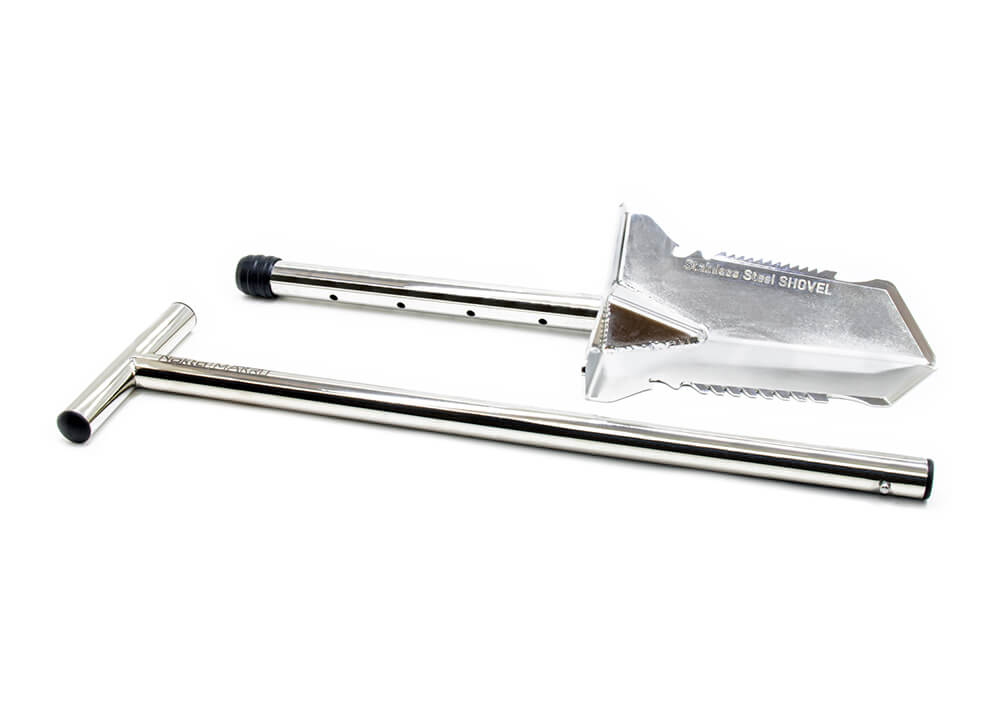 It made me interested right away since I like to go metal detecting light-handed, carrying just a backpack. In this case, there are quite a few backpacks that a standard shovel for metal detecting (not a sectional one) fits.
However, there are two things about this shovel that bother me. First is its price (since this is just a piece of steel), and the second one is its T-handle. When you carry it in your hands for the whole day, the handle shape is crucial.
My shovel has a covered handle, and I just hold it with my fingers. This T-handle looks inconvenient for me. I'd like to try it and then write a review.
Oh, and there is also a Double-Sided Bottle Opener, which is unexpected a bit, but let it be.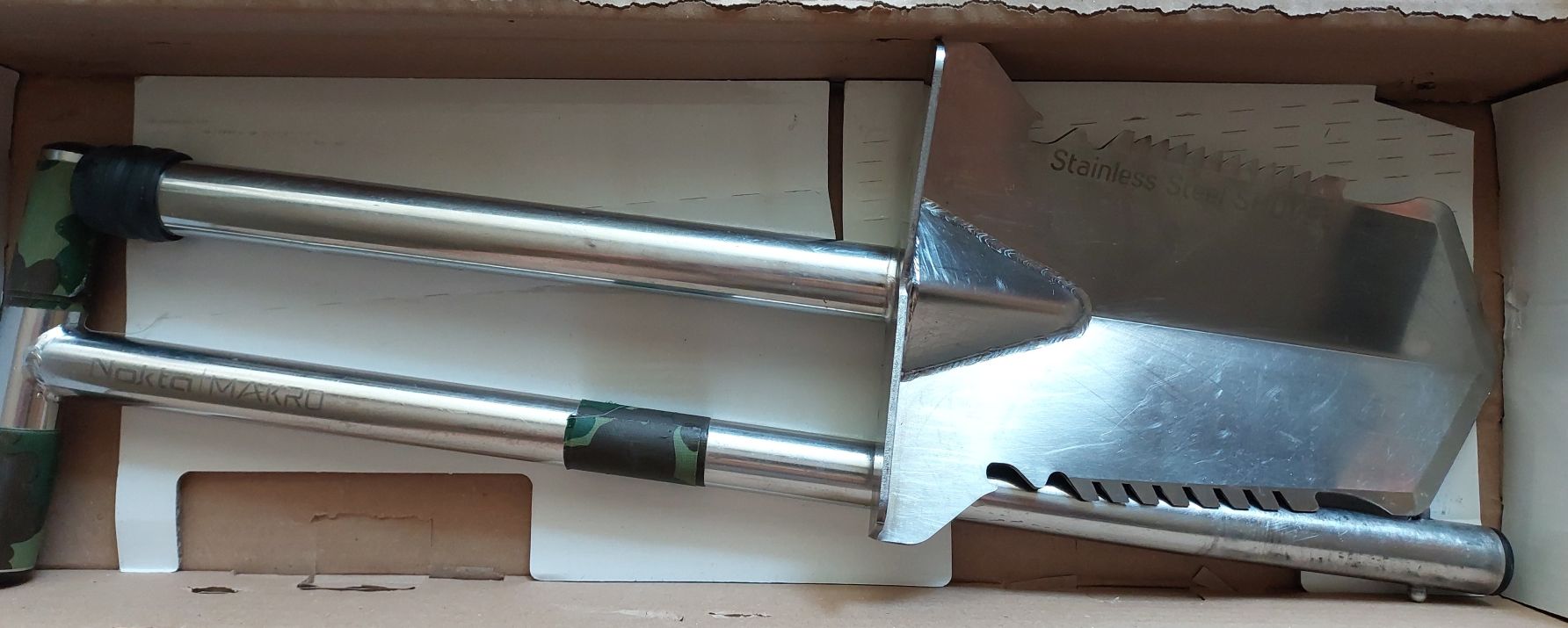 Last update on 2023-10-01 / Affiliate links / Images from Amazon Product Advertising API
Material
Stainless steel
Features
Collapsible shaft, laser print ruler, T-Handle, wide footrest, double-sided bottle opener
Dimensions
Shaft 80.5 – 97 cm (31.5″ – 38″)
Blade 24 cm (9.4″) with teeth on each side
Handle 16 cm (6.3″)
For now, let's take a look at the photo. On the surface it seems to be a good shovel.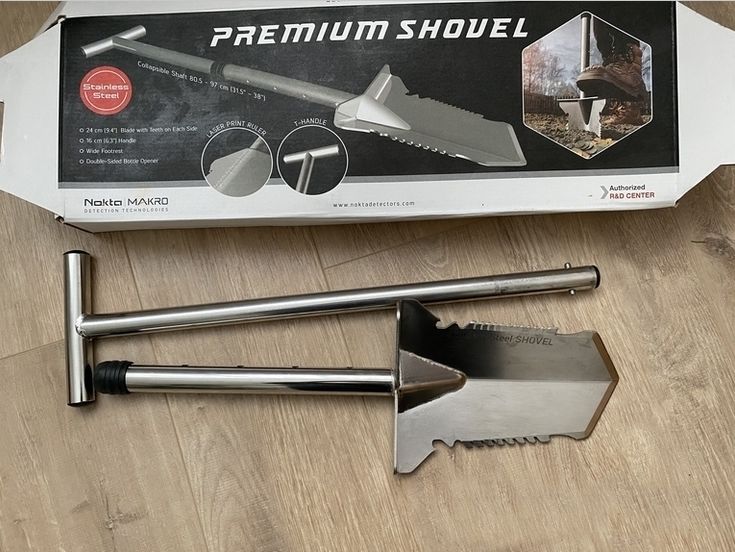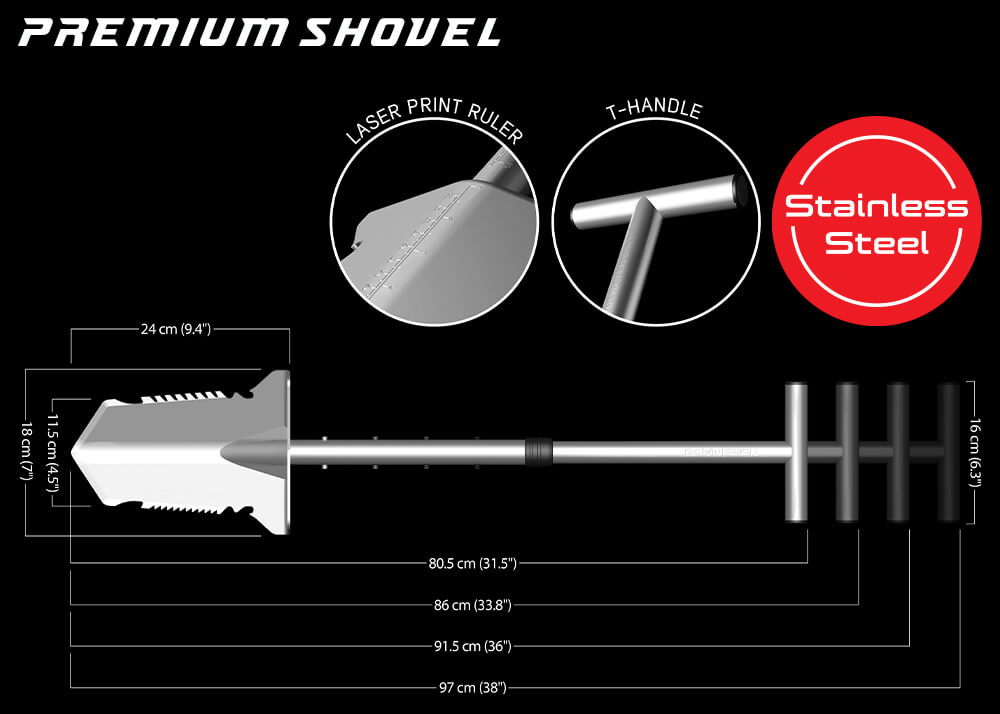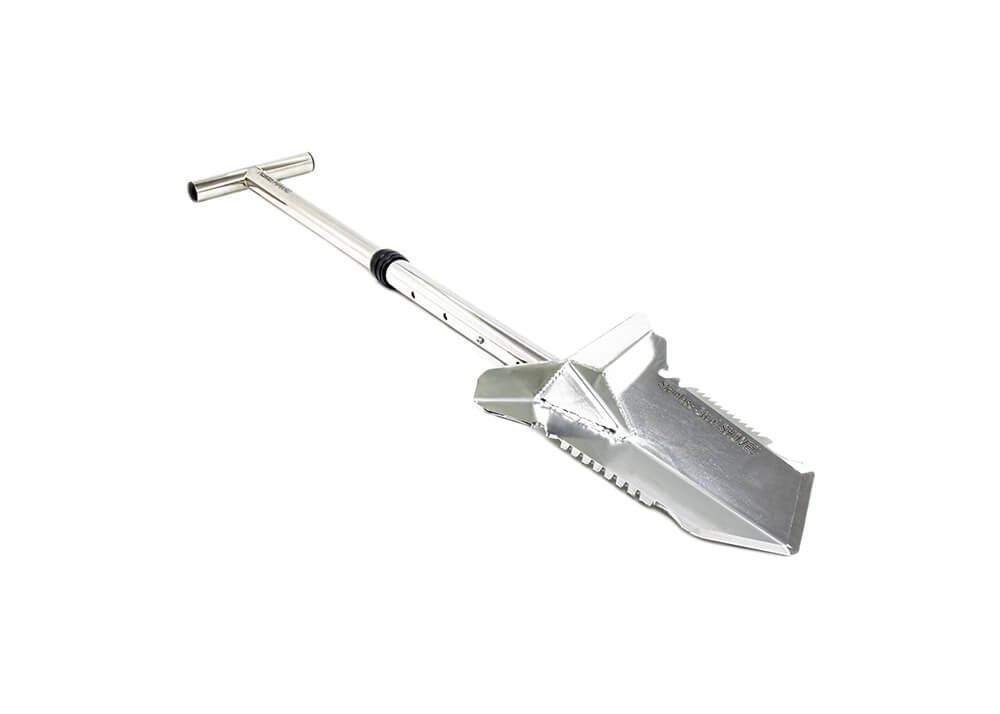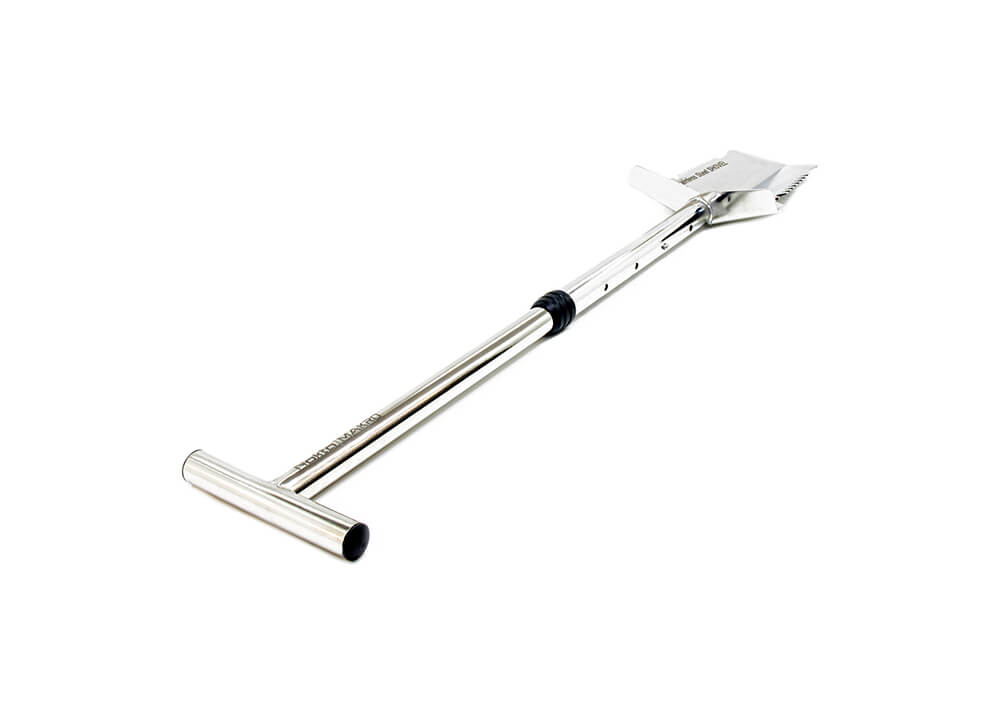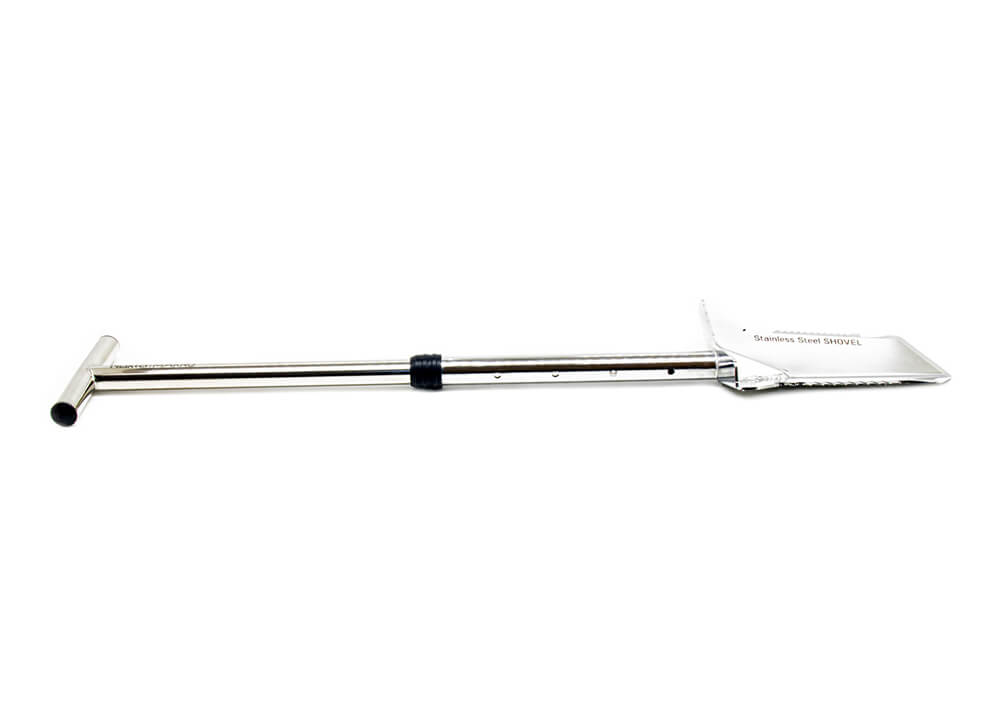 Photo from noktadetectors.com