Here you will find XP ORX metal detector review. The article contains information about the device operating frequency, its search coil, if the headset is included into the package set, whether the device differs from XP Deus, etc.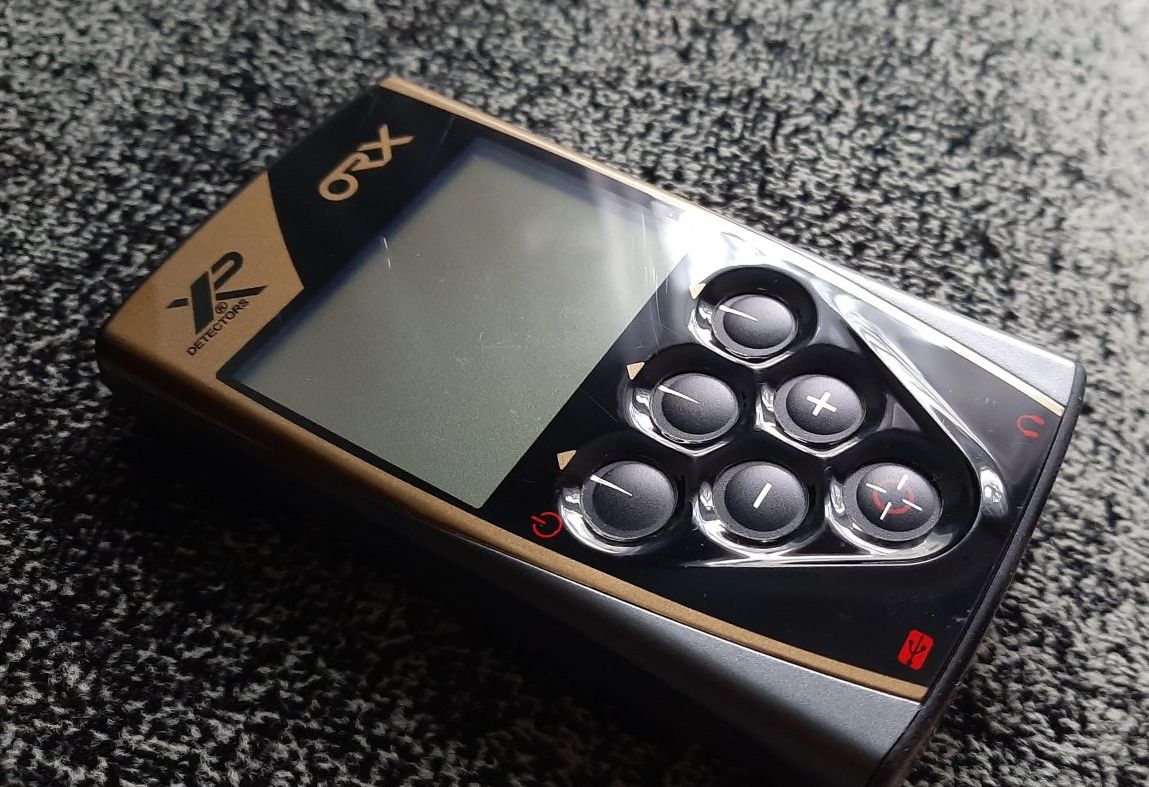 What the device was designed for?
At the end of 2018 XP company, a French manufacturer of metal detectors announced its new metal detector – XP ORX. The company aimed at creating a metal detector that would be easy to use and efficient at the same time.
The manufacturer itself positions this new metal detector as a light weighted multi-purpose device which can be used to search for some historical relics as well as fully-featured gold nuggets prospecting.
At that XP ORX is a 'younger brother' of already existing XP Deus metal detector.
The device operates using the same principle that XP Deus, it has a wireless search coil and wireless headset. Also, XP ORX supports wireless connection with a pinpointer XP Mi-6. It can be supposed that the company decided to open up a market of affordable gold prospecting metal detectors as Minelab did when they designed their Minelab Gold Monster 1000.
XP wanted to enter the market and create a detector that would be a rival to other gold prospecting metal detectors.
Detector has several signs that XP succeeded in this task. First of all, these are a high-frequency search coils (HF) and two modes for gold prospecting.
| | |
| --- | --- |
| Model | XP ORX |
| Weight | 770 grs |
| Batteries | Inbuilt lithium batteries |
| Headphones | Included, wireless |
| Warranty | 5 years |
| Operating Principle | VLF |
| Standard Searchcoil | 22 cm (9″) round or 24 cm (13″) elliptical |
| Operating Frequencies (kHz) | 21 Frequencies (from 13 to 81 kHz) |
| Water resistance | Waterproof coil |
| Updatable Software | Yes |
| Submersion Depth | No |
| Discrimination | Yes |
| Ground Balance | Auto, manual |
| Audio Threshold | No |
| Sensitivity – Depth Adjustments | Yes |
| Electronic Pinpointing | Yes |
| VDI (0 to 99 scale) | Yes |
| Build-in flashlight | Yes |
Last update on 2023-12-08 / Affiliate links / Images from Amazon Product Advertising API
Review
Despite the fact that the XP ORX is quite similar to the older model, yet it has several differences. For example, it has 15 languages to choose from in its menu. You can even find Chinese language there, which indicates the manufacturer's extensive plans to widen its consumer audience.
Metal detector XP ORX is completely compatible with MI-6 and offers such options as an advanced menu for MI-6 and a search mode.
Pay attention that MI-6 pinpointer can use wireless connection to work both with XP ORX and Deus. When MI-6 is connected to the device you will see an additional menu on the display to change the pinpointer volume settings and sensitivity.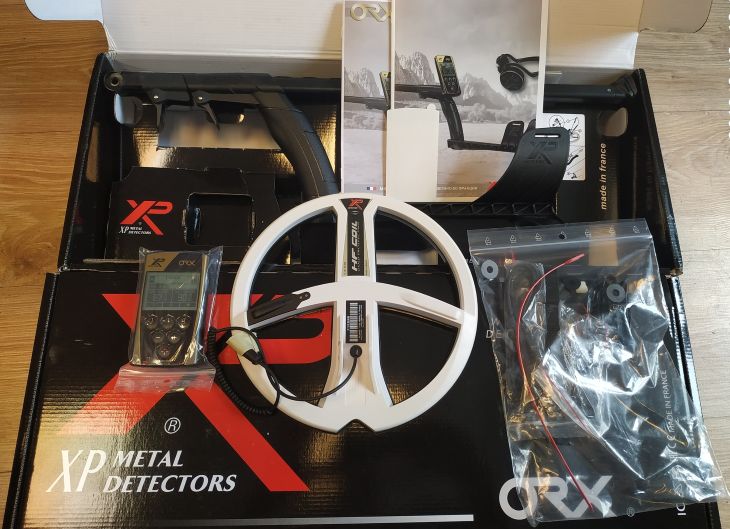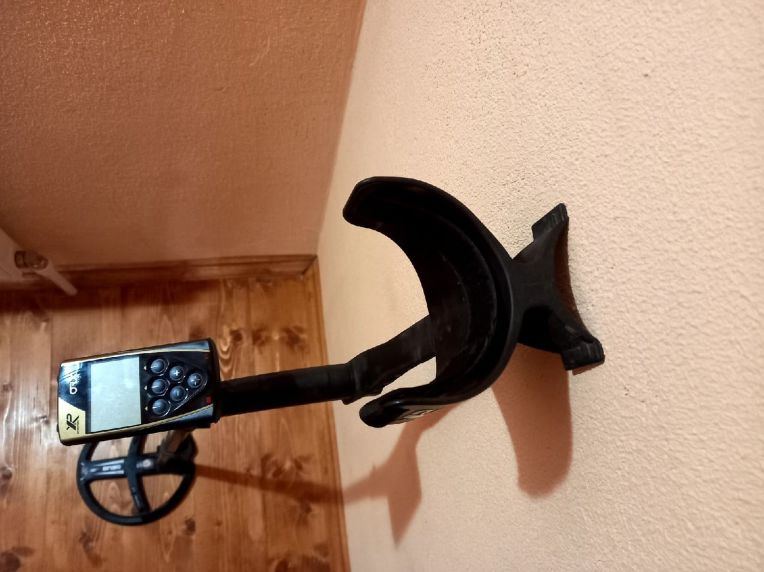 The shaft
The new metal detector has another kind of shaft. XP ORX shaft is monolithic, completely made of plastic and it is lighter than that of XP Deus.
This time, the shaft is completely made from composite materials and it is not divided into sections.
As a result of such technical decision, the XP ORX has become 60 gram lighter and now this light weighted metal detector weighs 770 gram.
Actually, the difference isn't that significant, but when using a plastic shaft in the construction the manufacturer saves essentially. Firstly, it saves on using plastic instead of aluminum, and secondly, on obtaining a simplified manufacturing and assembly process.
Please, keep in mind that this is a simpler and cheaper metal detector.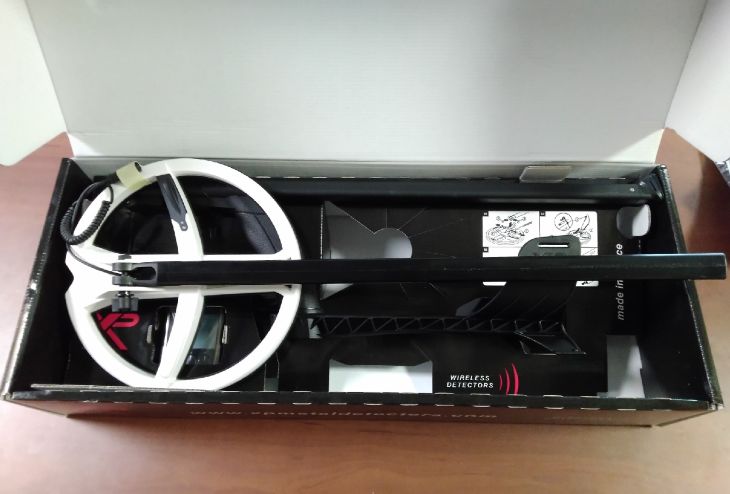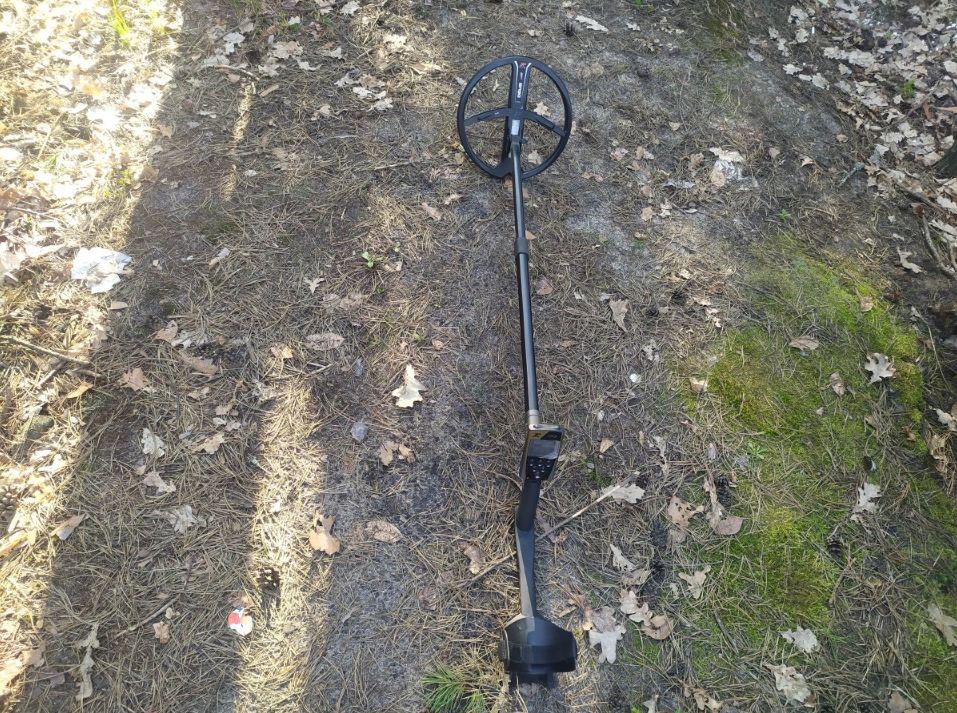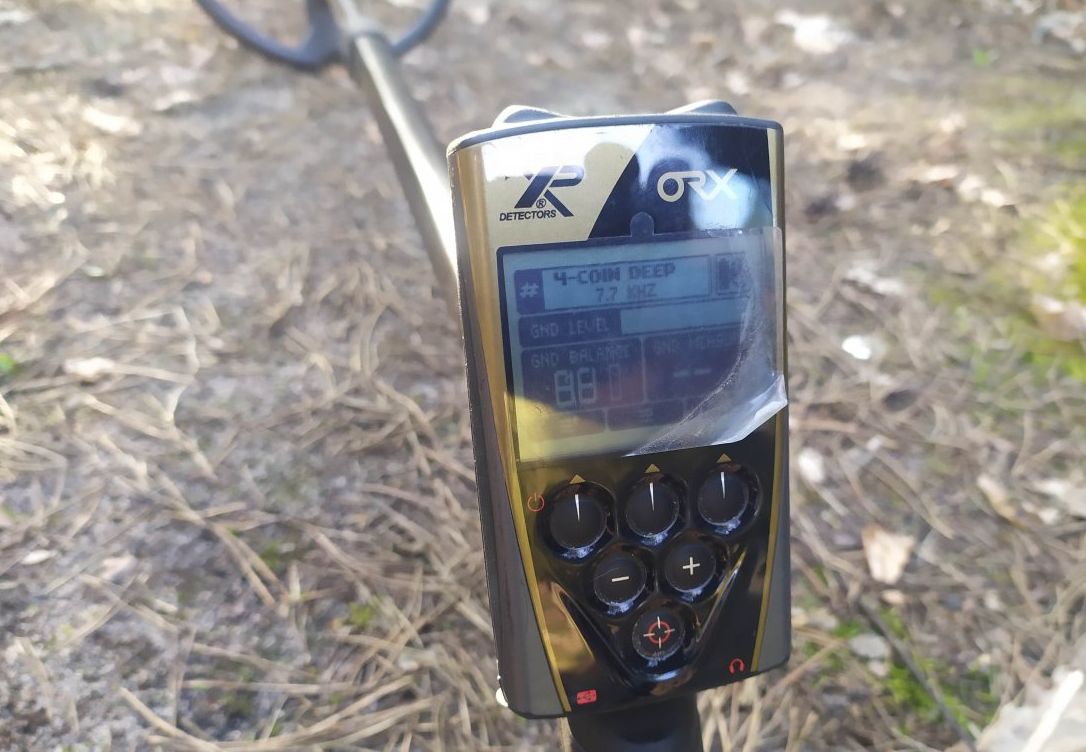 The coil
Metal detector XP ORX is supplied with white high-frequency search coils (concentric and elliptical) 9″ HF. The coils use 3 basic frequencies with 7 additional possible frequency shifts (in the range from 13 to 81 kHz).
Detector offers general frequency of 13 kHz, which does perfectly well for most of search conditions. But the device also enables using operating frequency up to 30 kHz, 60 kHz and 80 kHz (the frequency value is extremely important when treasure hunting on mineralized ground).
Metal detector XP ORX can also use X35 search coils that have 5 basic operating frequencies — from 3.7 kHz to 27.7 kHz.
These coils when connected to detector won't have additional setting BOOST for the frequency 3.7 — 4 kHz.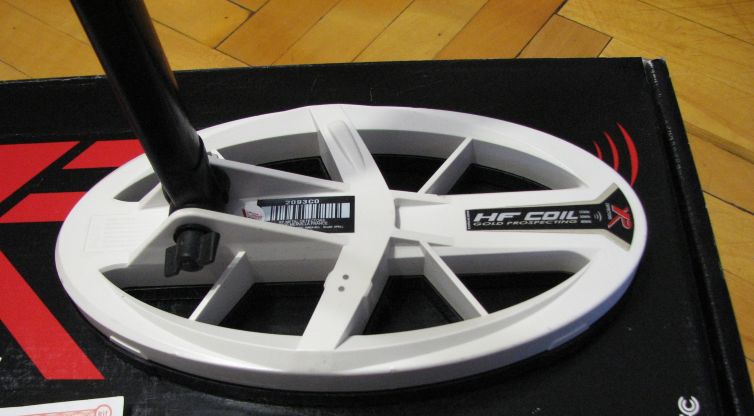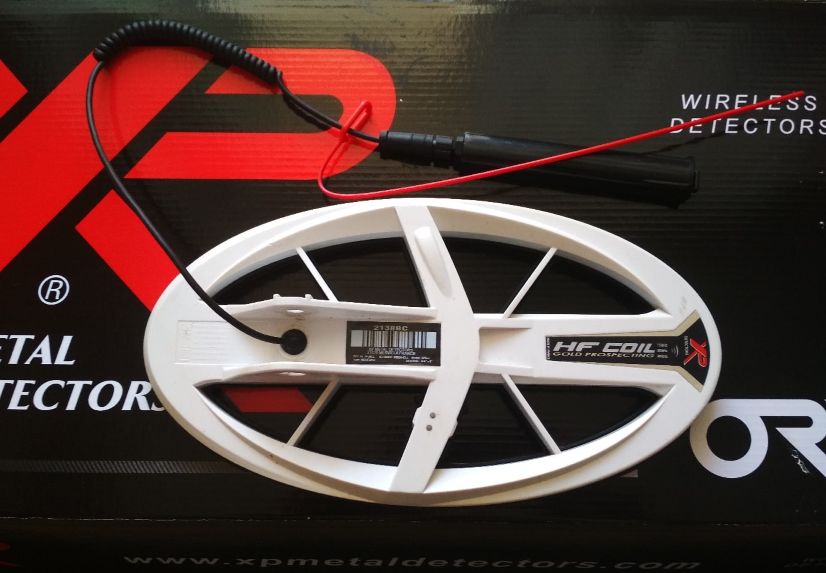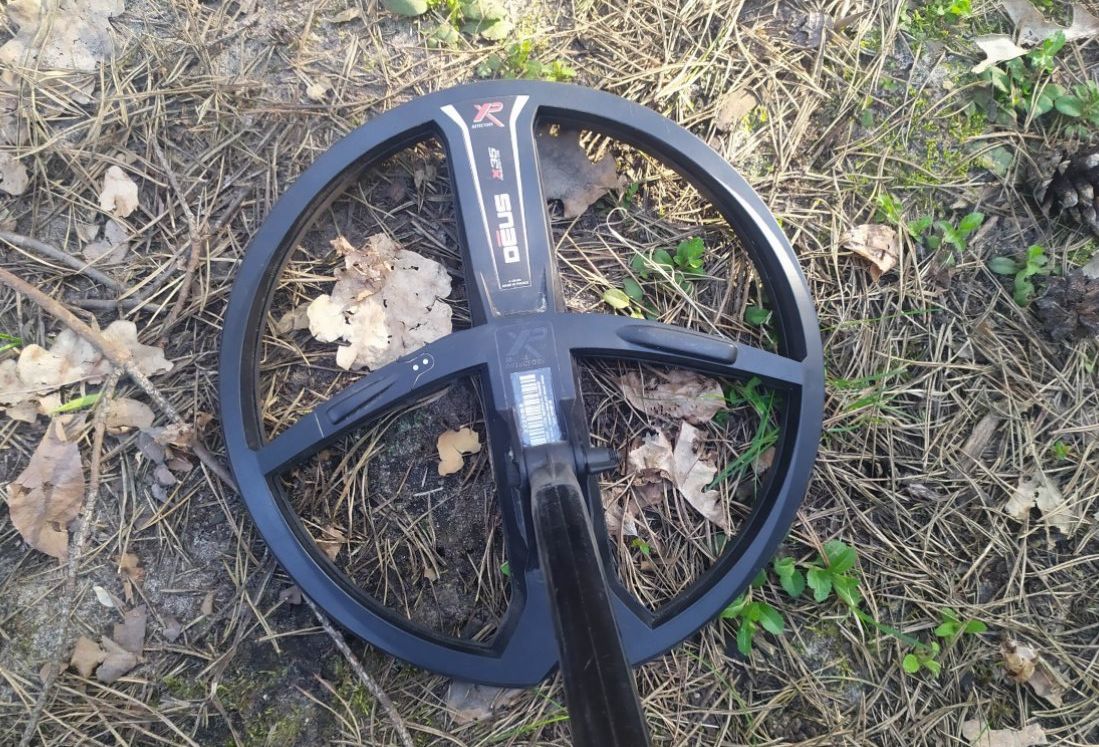 The headphones
XP ORX is supplied with the control unit and WS Audio headset. You can use the metal detector without the headphones, since the control unit has an embedded speaker. However, there is no possibility to adjust the volume using the control unit, only WS Audio headset has it.
If in case of XP Deus you can control the metal detector by means of the headset, detector XP ORX has just a new headset which can't do anything else except transmitting target signals.
WS Audio headset doesn't have such a screen, as Deus headset has (WS4 or WS5), thus you can't adjust the metal detector using it, like you can do it with Deus.
This small sized wireless headset only has headphones and volume adjustment function.
The new headphones use a wireless technology of sound transmission developed by XP and they are very easy to adjust by means of just two buttons + and -.
Well, if there is no display, how to understand what is the headset battery charge level? When you turn on WS Audio, one blink of the LED indicator means that the charge is low, two – middle and three mean that the battery is charged completely.
When you turn off detector the headset turns off automatically.
You are welcome to use your own headphones if you have ones, but there is no point in doing so, since the XP ORX package set always includes the headphones.
Important!
WSA headphones are not compatible with XP Deus, and Deus WS4 & WS5 headphones do NOT work on the metal detector XP ORX.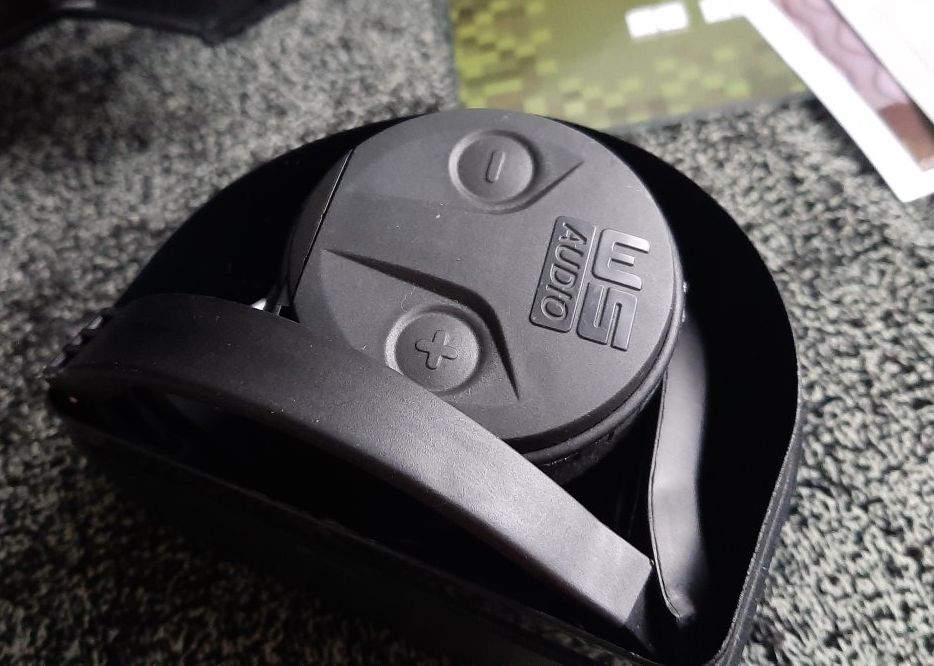 Last update on 2023-12-08 / Affiliate links / Images from Amazon Product Advertising API
The battery
Like in the older model, XP ORX uses embedded accumulator batteries. At that the headset also has accumulator batteries as well as the coil and the control unit, which means that you should charge all of them separately and keep an eye on all the batteries charge level. Any USB charging unit will do for this purpose.
Continuous operation time of the metal detector is more than 23 hours (as the manufacturer states).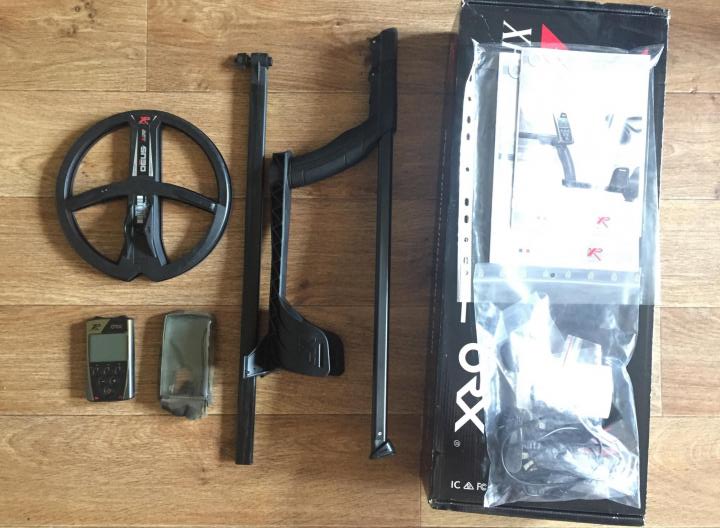 Waterproofness
The device coil is submergible, but the control unit requires a waterproof case. At that, WS Audio headset is protected from rain and other precipitations.
XP Metal Detectors ORX Detector - Specialized in Gold Hunting - FX02 Wired Headphones, WSAUDIO...
The ORX metal detector uses the 10 Times faster wireless technology compared to...
Salt mode ground rejection from 00 to 25 in order to have the best possible...
Adjust the discrimination level from 0 to 99 and the 5 levels of IAR (Iron...
Separate the WSAUDIO control module from the rest of the headset for connecting...
3 main frequencies (13, 26 and 59 kHz) and 7 wide offset variations, the X35...
Last update on 2023-12-08 / Affiliate links / Images from Amazon Product Advertising API
The control unit
XP ORX control unit interface has changed and become simpler to use which also simplifies using the metal detector itself. The firmware can be upgraded via computer.
Control unit appearance resembles the one of XP Deus, however it has different functionalities and operation algorithms. This control unit has 4 pre-set search modes, two of which are for gold prospecting.
You'll see VDI number and Iron Probability scale on the display.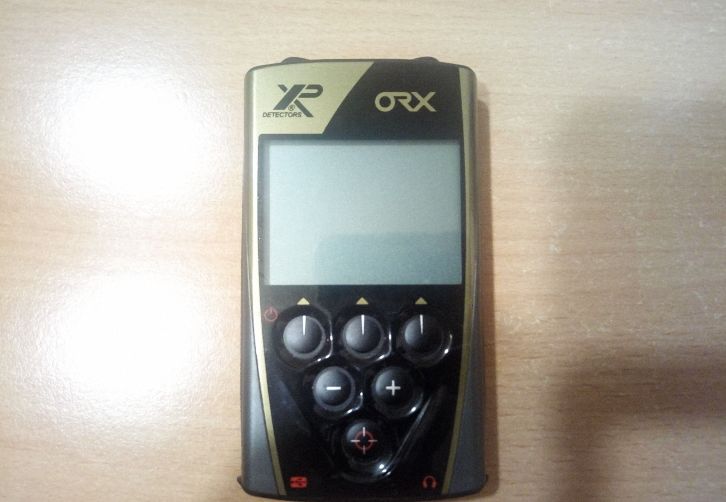 Search modes
The manufacturer aimed at creating a metal detector that would suit any types of treasure hunting including gold prospecting. Since, usually for the latter a special search mode is required and moreover it should be designed for highly mineralized soils.
The device operates using 4 pre-set search programs: 2 of them are for gold prospecting (Gold and Fine gold) and 2 for coins and relic hunting (Coin Fast and Coin Deep). Also, XP ORX has two more user's modes (which are – 5 and 6, correspondingly. You can't rename them).
There is a separate search mode for beach hunting – SALT.
In detector settings you won't find search modes used in Deus control unit. The difference is rather essential: Deus has 10 search modes plus many kinds of user's modes.
This is the device feature: metal detector is based on simplified usage of the device.
Ground balance
The metal detector XP ORX has two ground balance modes: manual and auto. Changing the ground balance value is performed manually by pushing + and – buttons. The manufacturer recommends using pre-set ground balance values as they are the most suitable ones for various kinds of soils.
You can set the ground balance manually. Just find a place clean from metal objects, swing the search coil above the ground till you see the ground balance value on the display. While the coil is close to the ground you should push the pinpoint button once.
Pros
21 frequencies
20 hours battery life
software can be updated
very light weight
completely wireless
Cons
Conclusions
So, what can I say to sum up here?
The device menu has become simpler and it has less settings and search modes, therefore I'd recommend this metal detector for beginners. Undisputed advantage of this metal detector model is its operating frequency that varies from 13 to 81 kHz in its basic package set, which means that you won't miss small sized targets.
Nothing has changed in terms of detection depth. In my opinion, this device doesn't see targets as deep as Deus. At that, the metal detector XP ORX is not noisy, though it has phantom signals sometimes.
This device is good for detecting small targets such as gold nuggets, small sized coins, but it's definitely out of Deus' league.