Choosing the best metal detector for gold is not an easy task and for beginners it is almost impossible thing to do. On the market there are lots of offers and if you try to gain some insight on these devices, you will find yourself lost in the variety of models and prices. Besides, treasure hunting for gold can be very different. Someone is looking for it on the beach and someone is looking for nuggets. Both these targets require using different metal detectors.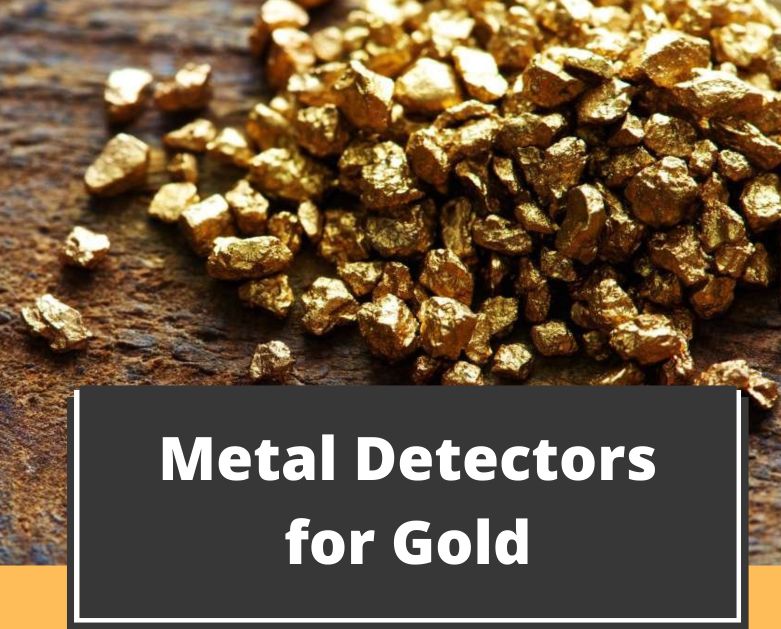 In the current article we'll discuss types of metal detectors, choose the best ones for gold, perform comparison study of the most popular models and help you to select the device with optimal combination of price and parameters.
Can metal detectors detect gold?
Sure!
Actually, on the market there are no metal detectors that can detect only gold. All these devices are capable of equally detect copper, aluminum, lead and other metals, not just gold.
However, there are metal detectors that are very good at detecting nuggets and jewelry or coins made from gold that rest quite deep under ground.
We can conventionally divide such models into two groups: devices for underwater and on the ground treasure hunting.
Quite often completely different demands are made for these devices because they function in various conditions.
In this article we'll consider models that are used to find gold onshore, since we've already written about the best underwater metal detectors here.
In most cases people look for gold, silver or platinum jewelry in water. If you are going to look for jewelry on the beach or under water, you'd better read that review.
What are the features of these metal detectors?
So, let's see, what metal detector is the best when searching for gold?
A metal detector for gold has some differences if compared with metal detectors of other types. These distinctions are due to features of the technology they use. Its main aim is to detect the smallest particles at final depth.
Though these devices can detect other metals, yet it isn't proper to use them for ordinary metal detecting. The thing is, that the process will be complicated with constant signals received from metal rubbish which these devices are highly sensitive to.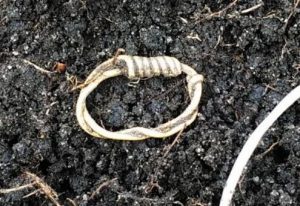 Golden coins and other jewelry items are easily detected by devices that use high operation frequencies (i.e. higher than 14 kHz). The advantage of working at such frequency is the ability to detect small objects such as earrings, rings, coins.
Metal detecting of golden items has some peculiarities. Gold has conductivity and discrimination scale parameters similar to those of oxidized iron. Due to this a metal detector for gold should have an expanded range of ferrous metals.
Coins, nuggets and jewelry made of precious metals is most cases are small, that's why the device should also be highly sensitive to small objects.
It has to be able to function on highly mineralized soils, since usually these are the areas where golden items and nuggets are detected.
Metal detectors for gold, nuggets and coins hunting mainly use VLF (Very Low Frequency / Low Frequency) and PI (Pulse Induction) technologies. Some of them are designed to work either on the ground or underwater, the others can function both underwater and on ground.
Nowadays VLF technology is a more widespread one, since it is more multi-purpose approach. Metal detectors that are using this technology have operation frequencies up to 100 kHz. The devices utilizing VLF- technology have efficient discrimination and support multi-frequency functioning.
However, one of the most expensive devices for gold hunting use PI technologies. These metal detectors have high sensitivity to the smallest objects and demonstrate stable productivity on mineralized soils where ordinary metal detectors just fail.
The key feature of such metal detectors is minimal set of functions and high energy consumption.
VLF and Pulse Induction – what's the difference?
VLF-metal detectors have operation frequencies from 3 to 30 kHz; from 30 to 300 kHz (deep search) and from 20 to 100 kHz (in the upper soil layer), but there are also multi-frequency devices. They allow detecting large targets at low frequencies as well as coins, earrings, rings – at high ones.
PI technology means that the device emits a bunch of alternating short or long electric pulses (MPS, Multi Period Sensing) or alternating voltage is applied to its head (DVT, Dual Voltage Technology).
PI-detectors «see» gold deep under ground, they are very sensitive to small objects, ignore noise generated by soil rich in magnetic inclusions (sodium and potassium salts, ferriferous oxides) and «rubbish» (nails, pieces of various metal containing objects).
Often these devices function using some special programs.
For example:
«leveled sensitivity» (improves response from small fragments in mineralized soil, excludes signals from magnetic rocks)
«small gold» (improves the device sensitivity to coins and jewelry in mineralized soils)
«Salt / gold» (helps to perform treasure hunting in alkali soil, beaches, deposits with mineralized soils)
«Improved sensitivity» and or «fast response» (for deep metal detecting in neutral soils)
Example with a gold chain
One of the most popular things found by means of metal detecting is a chain or some parts of it. However, this is one of the most hard to find targets for a metal detector (it can be made from any metal, not necessary from gold).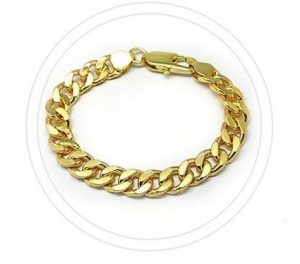 The metal detector sees the chain not as a single object, it detects its chain links. The coil of the device doesn't identify mass of the whole chain and it seems that it tries to 'divide' it into separate chain links and detect them as different targets located close to each other.
That's why if the chain lies lengthwise, you won't get sufficient detection depth. If its rests as a 'pile', there is a chance to detect it even at a large depth.
Another key factor is the chain link size – the larger (the heavier it is) the deeper the device can see such a target.
As a rule, only expensive VLF – detectors can see a chain even not very deep, if it lies lengthwise and yet not all of them can pass this test. PI detectors deal with this task more successfully.
Best metal detectors that detect gold
I have chosen the most time-proven and high efficient ground metal detectors for gold, though yet there can be another opinions. If you think that there are more recommendable models, you are welcome to write me a message and I will include them into the list.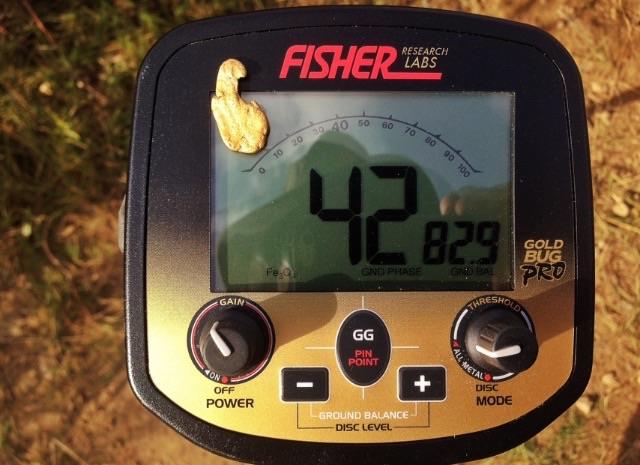 Fisher Gold Bug Pro is a multi-purpose, high efficient metal detector for coin, relics and gold nuggets hunting on very mineralized soils. Despite the fact, that this model was designed specially for detecting small nuggets, unlike other metal detectors designed for gold digging, it can also be helpful when using small coins and jewelry.
Traditionally Fisher Lab designed Gold Bug control simple and easy-to-use even for beginners. Distinguishing characteristic of Fisher Gold Bug is that it uses sequential discrimination scheme, which is the most proper one when gold nugget hunting.
Sequential discrimination is a process when objects are excluded from the search one by one starting from metals with the lowest conductivity and further.
Also this metal detector has a ground balance function that can be adjusted both manually and automatically.
Operation frequency is 19 kHz. It weighs only 1, 25 kg!
Fisher Labs Gold Bug Pro Metal Detector, Black (GOLDBUG-PRO)
Finds the smallest gold nuggets in highly mineralized soils - v-break tm; industry's first variable breakpoing tone...
Real-time computerized ground balancing - v.c.o. audio in all metal & discrimination mode - independent control over treshold...
Ground phase value indicates type of mineralization - fe3o4 graphic indicates amount of mineralization - static pinpoint with...
Last update on 2022-05-20 / Affiliate links / Images from Amazon Product Advertising API
---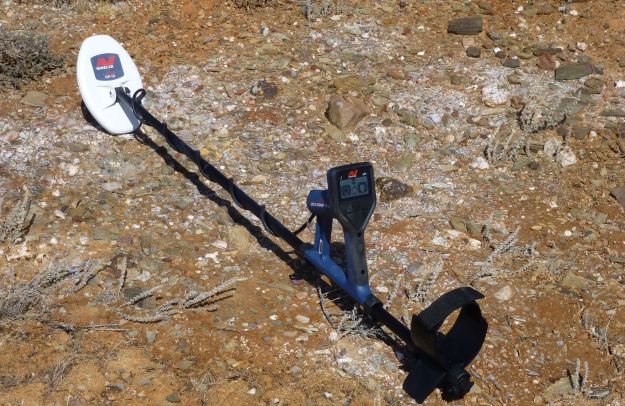 Minelab GOLD MONSTER 1000 – is a high frequency metal detector designed for treasure hunting on highly mineralized soil. Due to its high operation frequency 45 kHz it has very high sensitivity to small sized gold nuggets (0,2-0,3 gram). This metal detector was designed as the most adaptive system with several different configurations.
Minelab GOLD MONSTER 1000 is completely automated device. That's why you won't have to adjust ground balance and threshold tone all the time. Therefore, while searching you will be able to devote more time to the process itself and not to the device settings.
You have to make up your mind if you adjust the device sensitivity level yourself or use auto adjustment.
At that you should keep in mind that automatic mode will decrease the device sensitivity for a sake of more stable productivity.
Minelab Gold Monster 1000 Gold Detector
FULLY AUTOMATIC: The Gold Monster detector does it all for you with automatic noise cancelling, auto-ground balance and...
EASY-TO-USE CONTROLS: The touchpad interface provides a gold chance indicator, 3 detection modes, sensitivity options and...
ADAPTABLE FORM: The Gold Monster 1000 enables detecting on wide ground and in confined spaces. To fit your height, simply...
Last update on 2022-05-20 / Affiliate links / Images from Amazon Product Advertising API
---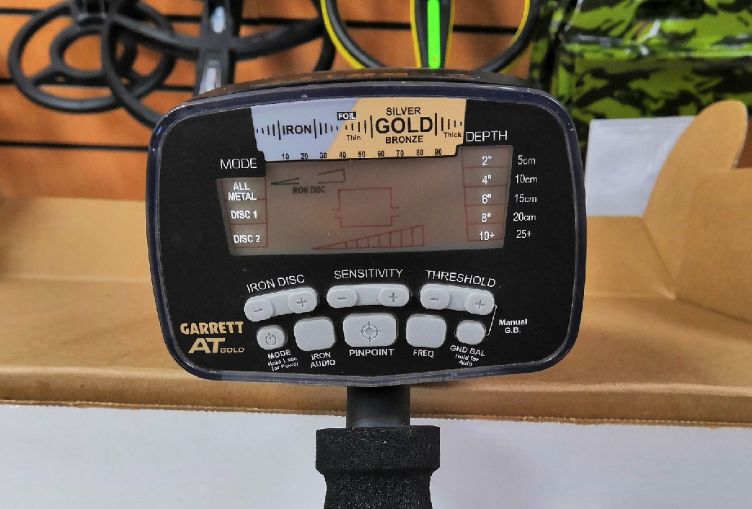 Garrett has designed a new model of metal detector Garrett AT Gold specializing in non-ferrous metal and gold nuggets detecting. AT Gold has high sensitivity to small objects. For successful detection of nuggets, jewelry and small coins the device has high operation frequency (18 kHz) and minimized size of its search sensor.
Due to the fact, that AT Gold was designed basing on AT Pro, it can function under water, when it rains and in the places with heavy accumulation of dust and dirt.
The main difference between AT Gold and AT Pro, is that Garrett AT Gold metal detector has higher operation frequency 18 kHz (Garrett AT Pro has 15 kHz operation frequency); Garrett AT Pro is equipped with AT 8,5×11 DD coil in its set (it is a bit larger), while Garrett AT Gold has AT 5×8 DD coil (which is smaller).
Also Garrett AT Gold has wider possibilities when metal detecting on heavy-textured soils.
Last update on 2022-05-20 / Affiliate links / Images from Amazon Product Advertising API
---
Minelab GPZ 7000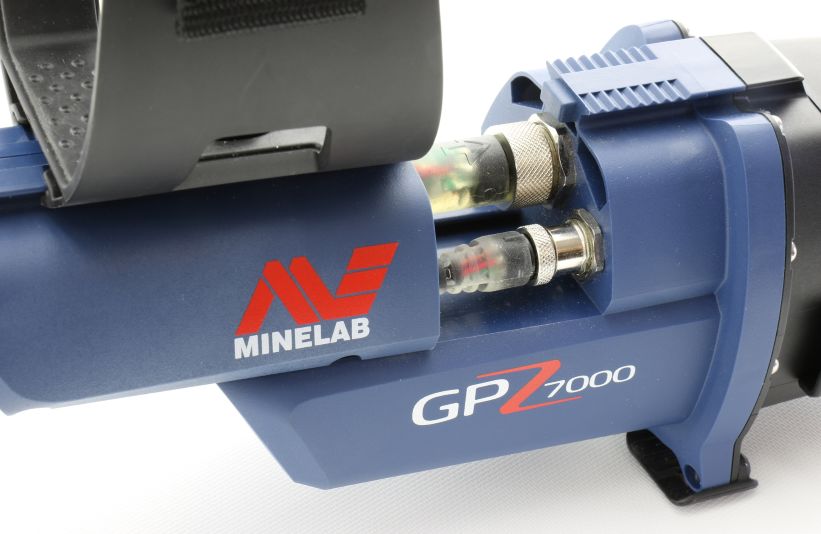 This new metal detector by Minelab uses a breakthrough technology of gold detection – ZVT. This device stands head and shoulders above metal detectors of GPX series when detecting large and deep resting nuggets as well as detecting gold at any depth.
The device weights 3,32 kg, it has 14х13 waterproof coil. We can even call it a metal detector of tomorrow. All the results it demonstrates are significantly higher than that of previous Minelab models.
By means of this function (GPS-navigation) and application XChange 2 for PC you can put the marks you need on the map and also create a table of your own findings, record occurrence depth and weigh of nuggets and make any other notes in the field.
Now you won't need a separate notebook or GPS, all information can be stored as a GeoHunt in your device and when you come back home you can copy all the data to your PC and show them on Google maps.
Supporters of serious, thorough approach to metal detecting by means of screen 'Map' can travel to the places they are interested in and look through GeoTrail, where they've been to, save their WayPoints (points that are of some interest to them) and FindPoints (their findings).
Another distinctive feature of Minelab GPZ 7000 metal detector is its high noise resistance and nowadays its is second to none in terms of this parameter. Due to its 256 channels of noise suppression you can use the device at maximum level of concentration, nothing strains your ears, there are no noises or sounds that distract you from the detection process, you won't miss even the quietest and weakest signal from a target.
Last update on 2022-05-20 / Affiliate links / Images from Amazon Product Advertising API
Minelab SDC 2300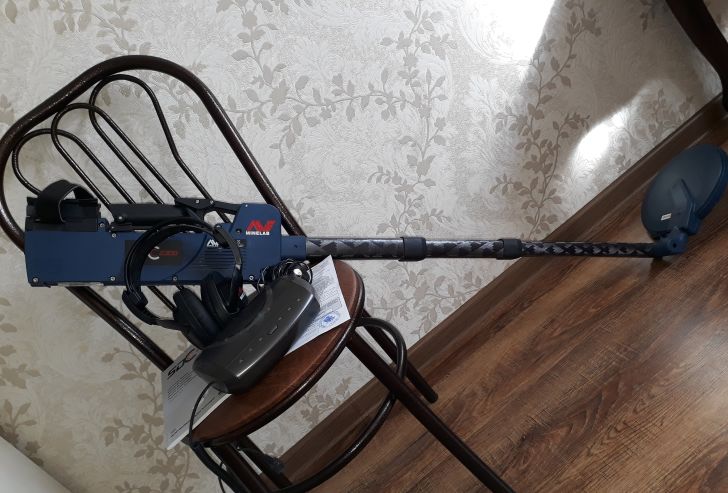 UPD. In summer 2020, the company has introduced an improved version of its classical metal detector Minelab SDC 2300. The new device package set includes new headphones, protection for the armrest and Li-ion accumulator. An additional detail (a protector) was added to the connector joint to protect the connection with the search coil during metal detecting.
MINELAB SDC 2300 beyond all doubt is a milestone in production of metal detectors for gold nuggets hunting – it represents combination of pure functionality and efficiency.
It doesn't have the slightest hint of some 'ornamental' options. The device demonstrates perfect performance characteristics when going metal detecting at highly complicated conditions.
This multi-purpose device allows quickly and thoroughly examine a prospecting site concerning possible detection of gold nuggets that may indicate the presence of larger nuggets deeper in the ground.
The metal detector is small sized and waterproof. It has a reliable structure and it is easy to master even for beginner. All these characteristics are based on call of the times and completely meet the requirements of modern nuggets hunter.
It is convenient to carry SDC 2300 in a rucksack and it is perfect for treasure hunting in shallow waters. Yet it performs better when jewelry hunting, than when nuggets detecting. It is capable of 'seeing' even thin chains and bracelets.
Minelab SDC 2300 All Terrain Gold Detector
Compact - Folds to small portable size - 8.5 in x 15.7 in. Fits into carry-on luggage and most backpacks
Waterproof Capability - Fully submersible to 10 ft. for detecting riverbeds and shorelines, allowing you to transition with...
Rugged & Assembly Free - Military grade construction, one piece detector designed to perform in the toughest conditions
Last update on 2022-05-20 / Affiliate links / Images from Amazon Product Advertising API
---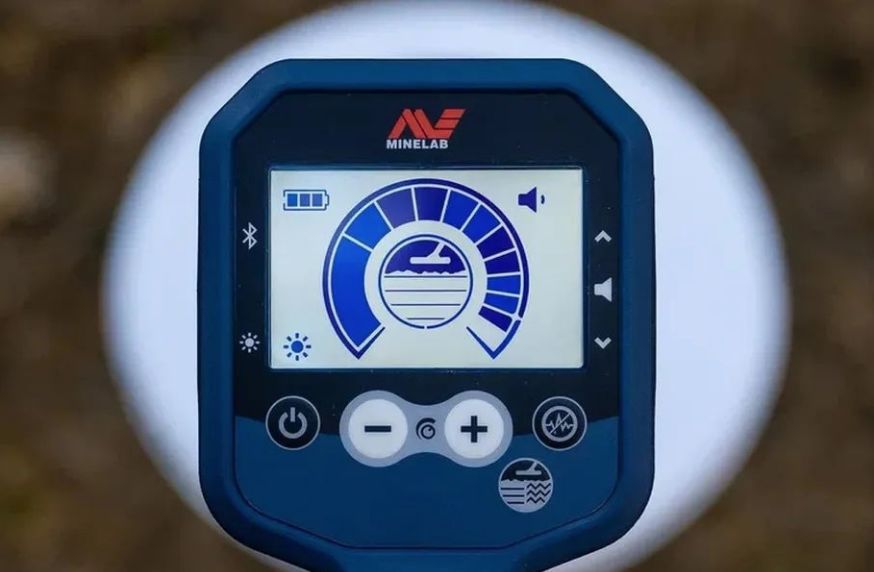 New metal detector GPX 6000 has a range of innovations in comparison with the previous model GPX 5000. The device uses modern noise reduction technologies and complex probing pulses which allows applying it at the most complicated search conditions.
Extremely high sensitivity of the device provides maximum detection depth as well as successful detection of the smallest nuggets. This model is aimed not only at gold nuggets hunting, but it is also adapted for relic and beach hunting which requires super sensitivity to very small targets.
GPX 6000 is supplied complete with round shaped 11-inch mono-coil a large 14″ Double-D coil. There are 100 coils you can get to replace the ones you have and this number grows each year. This is a reliable, time-proven metal detector suitable for almost any situation.
Minelab GPX 6000 Gold Detector
GEOSENSE-PI: Advanced technology precisely analyzes gold signals while eliminating competing ground signals to help you...
FIND ALL GOLD – Small fragments to large nuggets and everything in between can be accurately located with this one...
EASY EXPERT – Go from novice to knowledgeable in just a few swings. The GPX 6000 allows you to hone your skills by...
Last update on 2022-05-20 / Affiliate links / Images from Amazon Product Advertising API
---