For a long time, the metal detector market has been quite conservative. In fact, it was divided between several large companies, which were the leading ones in this or that segment or region. As a rule, these were USA and Australian companies, but the power balance has changed with time. Below we'll discuss metal detector brands, including those, appeared quite recently.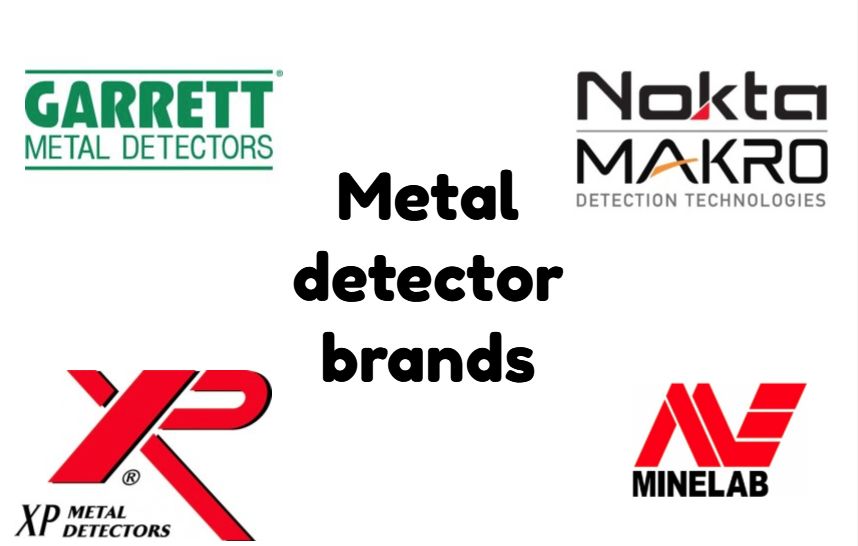 What is going on in the metal detector market?
Things are plain and simple as well as quite advantageous for the users – the rivalry on the market has increased. If earlier the manufacturers kept the power balance and their metal detector models had quite similar characteristics, now new companies have come to the market.
These companies started producing new metal detectors that cost as devices for beginners, but the functionality they offer will do medium and even professional devices. This fact has significantly affected the market, and metal detector companies were forced to adapt to the situation.
Below there is a list (which is not full) of companies manufacturing metal detectors. The list is not complete because there are many of them all over the world. Possibly, any developed county has its own metal detector brand.
But it works for the local market. Therefore we'll consider the companies that are represented in the world market.
Best metal detector brands
Minelab (Australia)
This company is one of the largest manufacturers, if not the largest of them all.
This is an Australian company that produces metal detectors. Minelab was founded in 1985, and from the very beginning, it announced metal detecting technologies as its priority task. Nowadays, the company produces metal detectors you can use for your hobby as well as devices for geological-prospecting and military purposes.
Since then, Minelab has become a world leader in this area. Metal detectors produced by the company are sold all over the world. Since 2009 Minelab has transferred its production facilities and locations to Malaysia, where all original Minelab metal detectors are assembled.
Minelab metal detectors established themselves as a leading choice in medium and professional level metal detectors segment. Their distinctive feature is a wide set of functions, multi frequency operation, and the possibility of fine-tuning for any search conditions.
Also, the manufacturer is famous for its gold-prospecting metal detectors.
More than half of the total number of the company's metal detectors is sold abroad.
Garrett (USA)
This is an American company, one of the largest manufacturers of MD in the world. This is of little wonder, considering the fact that Garrett metal detectors have a low price, demonstrate stable, quality, and reliable performance, they are easy to use but not due to decreasing the device functionality set.
Garrett Electronics Inc. (the trademark is Garrett Metal Detectors) was founded in 1964 by a professional engineer and businessman Charles L. Garrett.
The company offers both devices for amateurs diggers as well as some professional ground search metal detectors of different degrees of complexity. Garrett also produces inspection metal detectors that are used by many security services.
Garrett Metal Detectors history dates back more than 50 years, and during this time, the manufacturer has designed lots of flagship models. For example, AT metal detectors series, which were the first amphibian metal detectors: these perfectly perform on the ground and also can be used for underwater metal detecting (submergible up to 3 meters deep).
XP Metal Detectors (France)
The company was founded in Toulouse (France) in 1998. For over 20 years, XP Metal Detectors has been designing innovative metal detectors that caught the fancy of many treasure hunters. Toulouse is the leading center in the electronics and advanced technologies area (space exploration, aviation, telecommunications).
It is no surprise that it was XP Detectors who designed, developed, and manufactured their metal detectors.
XP devices combine power, productivity, operation speed, and ergonomics. The company has produced a quite successful model – XP Deus that made it possible for the company to take a quantum leap by creating a new generation of metal detectors. They combine convenient design, optimal productivity, and wireless technologies.
XP product quality is guaranteed by total control introduced at each production stage and focusing special attention on all levels of the business process.
Fisher (USA)
An American company First Texas Products is one of the leading manufacturers of metal detectors. Fisher produces a wide range of ground search detectors, body scanners, and underwater metal detectors. This company is the one that owns several patents on metals detection technologies that are being used by the majority of other companies.
At the same time, First Texas Products owns such trademarks as Teknetics, Bounty Hunter, and Fisher Labs. If you buy devices of the trademarks mentioned above, you'll notice that they have a similar design.
Bounty Hunter (USA)
The company was founded in 1973 in the USA, in the state of Texas. In 1980 Bounty Hunter patented one of the leading technologies at that time – Target ID. By constantly introducing design and technical innovations into its products, Bounty Hunter succeeded in making metal detectors available for most of the buyers.
This is why now Bounty Hunter can offer professional equipment for an affordable price. Metal detectors produced by the company have always been described as ergonomic, lightweight, high performance, and reliable devices.
Bounty Hunter is a part of the largest holding – First Texas Corporation, which also includes such manufacturers as Teknetics and Fisher Labs.
Teknetics (USA)
Since the beginning of the 70s, Teknetics has been manufacturing metal detectors in the USA. It spent 20 years on the market. The company produced its last metal detector models in 1989.
Then things went wrong for the company, and it was sold. Bounty Hunter (First Texas Products) bought it, and this way, it restored Teknetics to life!
In 2006 their first model Teknetics Т2 appeared; it was developed by the engineers of the renewed Teknetics company. In 2008 three new models appeared, such as Teknetics Titanium Delta 4000, Teknetics Gamma 6000, and Teknetics Omega 8500.
Nokta Makro Detectors (Turkey)
The company Turkish Makro metal detectors was founded in 1986, and since the very first day, it aimed to design competitive metal detectors for various tasks. We must admit that the company has coped with the task, and today it is a strong rival to other companies on the market. This is a dynamically developing company supplying its products all over the world.
In 2018 the companies joined into a single brand Nokta Makro Detectors. Currently, Nokta Makro metal detectors are sold in 150 countries around the world. When developing its devices, the company bases on detectorists' needs and aims at creating really innovative products with excellent characteristics.
Quest (China/USA)
Quest Metal Detectors were a brand new company registered in the USA (in the state of California) in 2015. According to the manufacturer's information, Quest Metal Detectors main production facilities are located in California, but they also have a production branch in China. Though I personally think that things are completely the opposite.
However, I don't consider this as something negative; it's rather the opposite. The company benefits from the production process cheapening, but at that, they meet all the quality standards and production technologies. The company also has representative offices in the Netherlands.
We should mention that the company entered the market with a scandal (it was trying to make copies of other manufacturers' metal detector models). Then, the company had a legal claim and paid compensation as well as completely reviewed its strategy.
Nowadays, it produces quality, reliable, inexpensive metal detectors using the technologies developed by the company's engineers.
Whites (closed)
Whites is a company located in the USA (Sweet Home, Oregon), and it has been producing metal detectors for several decades already. These are both entry-level devices and commercial ones that are used to inspect visitors in some institutions, for example. Lots of accessories for metal detection are produced by the company as well.
UPD. White's, who had been in business since 1950 as a premier manufacturer of metal detection products, announced the suspension of operations on June 2020.
Tesoro (closed)
Tesoro Electronics was founded in 1980 by Jack Gifford, who had already worked for Bounty Hunter and Fisher before this. Nowadays, Tesoro still belongs to Gifford's family and continues producing simple, high performance, and reliable metal detectors.
The main thing that makes Tesoro differ from other companies is that its metal detectors have a rather long warranty period – 25 years. This is quite a generous company policy, which increases the users' confidence when getting its products.
Tesoro is considered to be one of the oldest companies in the world of metal detecting, and it has loads of fans who are loyal to the brand. However, recently the company hasn't been renewing its product line, and it is far behind the rivals. Thus, it may disappear from the market soon.
UPD. Tesoro has gone out of business, they have stopped production sold the building and removed the website.